Community messenger and workspace
OpenStreetMap US sponsors the largest OSM-focused chat community on Slack. Come share your work, collaborate, get help, find jobs, or simply hangout with fellow mappers and developers. All are welcome—US and otherwise!—but be mindful of our Code of Conduct.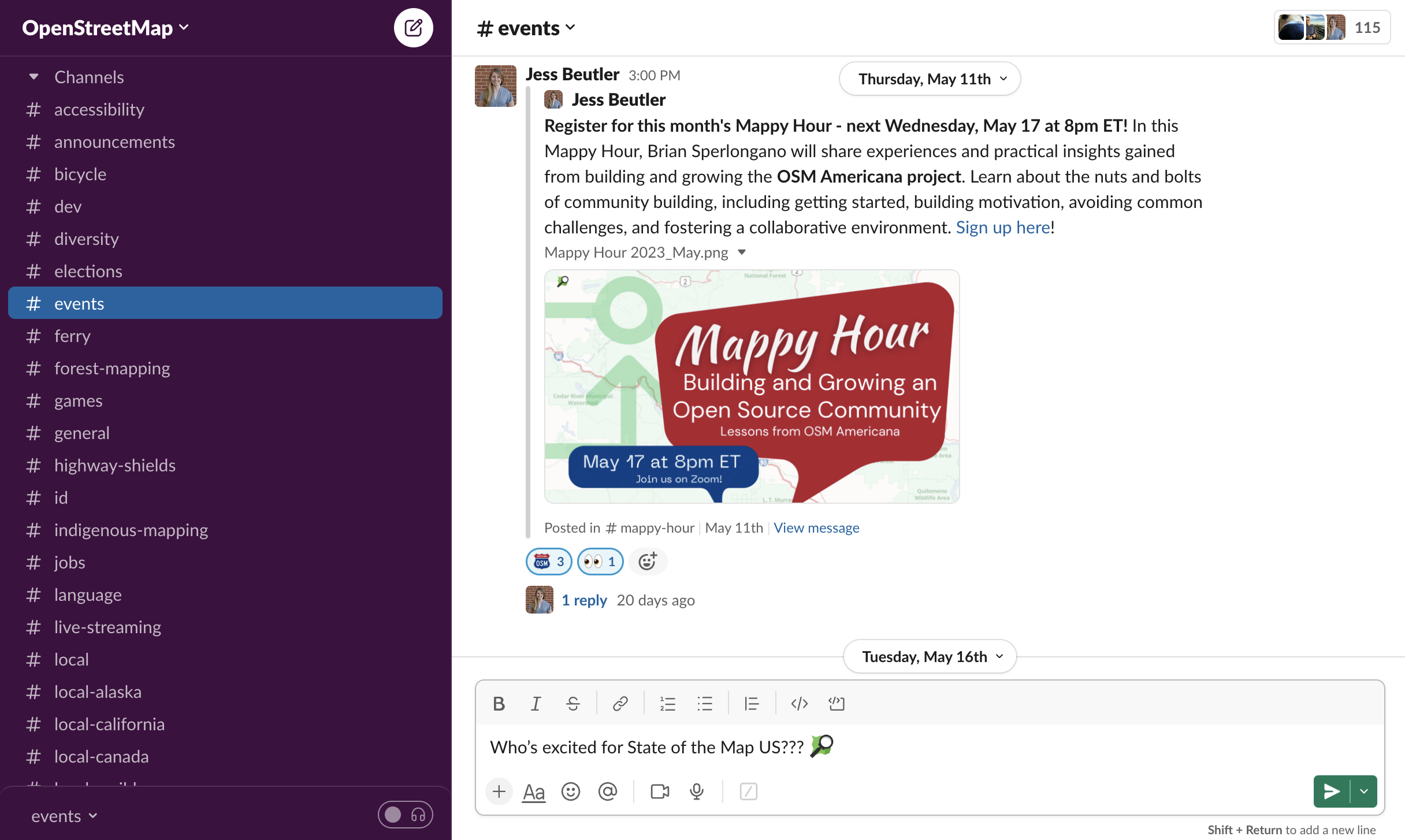 Channels
The OSM US Slack has over 250 public channels covering a wide range of topics. Below is a directory of some popular and notable channels. If you don't see what you're looking for you can always start your own channel.