Collaborative mapping campaigns
Our Tasking Manager allows people to cooperatively map particular areas. Want to map all the trees in a park, all the sidewalks in a city, or all the buildings in a county? Start a project and invite the community to help.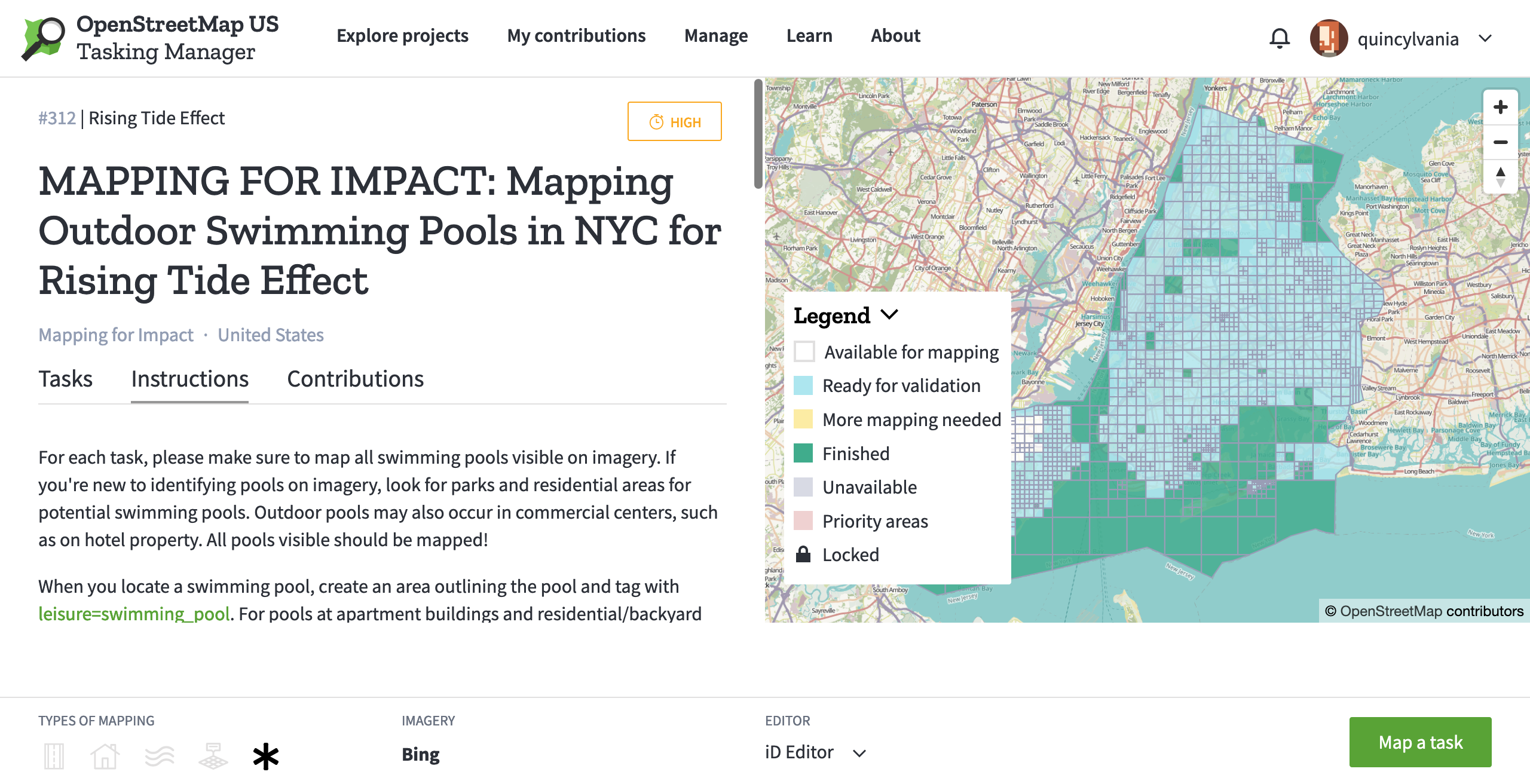 News
Last week, OpenStreetMap US launched a revamped version of our Tasking Manager, a tool for collaborating on mapping campaigns. The release includes a number of custom features specific to the needs of...