For about two weeks in the spring and the fall I make a pilgrimage over to a local high school. For those two weeks we investigate Geographic Information Systems or GIS. Hopefully during those two we'll spend a large amount of time on OpenStreetMap.
One of the things I ask the students is "How well do you know you're neighborhood?". I get a mix of answers from "I dunno" to "I know everything". Then the questions get more pointed to what is the nearest fire hydrant to how many telephone poles do you have on your street? One of the questions I ask is where is the nearest Fire Station? Not many know. So welcome to the second project of the week: Fires Stations.
The nearest one to my house is on Forest Avenue. It's about a 15 minute walk depending on how I go and luckily I have no clue how long it takes them to get here.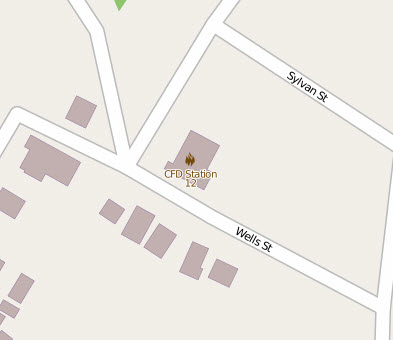 The correct tagging for a fire station is as follows:
amenity = fire_station
addr:housenumber = 909
addr:street = Forest Avenue
addr:city = Chattanooga
addr:state = Tennessee
addr:postcode = 37405
How close is your nearest Fire Station? A quick search of the city directory yielded a map I can use to search for more. I even added a website=https://www.chattanooga.gov/fire-department/station-locator/station-12 for more information.