This weekend about a dozen mappers of the Washington DC area came together to show some OpenStreetMap love to Hyattsville, Maryland.
Steven Johnson kicked it all off with this tweet, and after quick coordination on the Mapping DC mailing list people met up at the local Bus Boys and Poets café where they divvied up the town in four sections, then went out in parties of two to three to do a survey for street addresses and points of interest.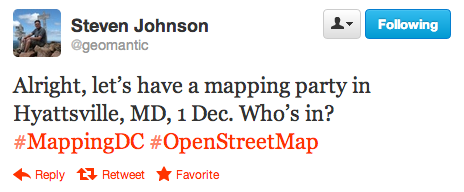 Mappers mostly used GPS trackers, smart phones and pen and paper for capturing survey data. This picture shows them after they came back to the café to enter data.
Here's a quick rendering of the first pieces of information being entered in OpenStreetMap. More is coming in as people are now uploading this weekend's survey results.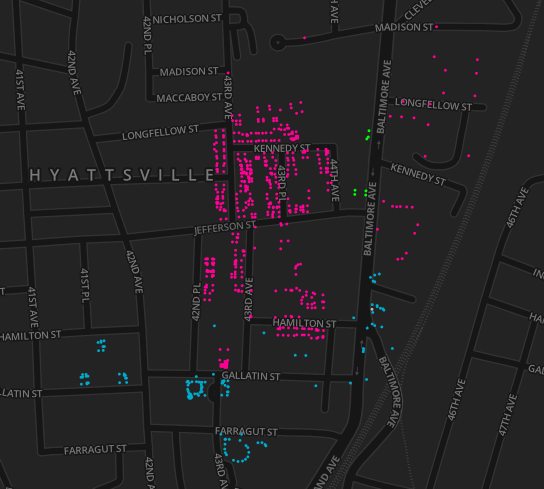 Run a mapping party, share your experience on the blog
Mapping parties are a fun way to explore your neighborhood. Mikel Maron, one of the attendees, brought it straight to the point :
I don't think I would have ever made it to Hyattsville if not for OpenStreetMap. As ever, it's a perfect way to pay more attention and see the hidden world just around the corner.
If you are planning a mapping party yourself, let us know – we'd love to feature you here on our blog. Also, if you'd like to run one but need some advice, don't be shy to send a quick question to the OpenStreetMap US mailing list or tweet at @openstreetmapus – we're happy to help out.