UPDATE: Thanks for joining us for this Mappy Hour, the next one is going to be in two weeks from now.
If you've missed the event, download the slides , read up on the public transport mapping on the Wiki or just watch the video below. You can get in touch with the presenter Elliott Plack on OpenStreetMap and on Twitter .
Always wondered how to map those bus routes in your city? Ever heard of relations ? Mapping bus routes yourself and looking to connect with peers? Just doing OpenStreetMap work in Baltimore?
Join us for next week's Virtual Mappy Hour. Elliott Plack , GIS specialist from Baltimore County will talk about his pet project and share how he's mapping bus routes in Baltimore.
Virtual Mappy Hour
Elliott Plack on mapping Baltimore bus routes
Monday, February 25 8.30 PM Eastern / 5.30 PM Pacific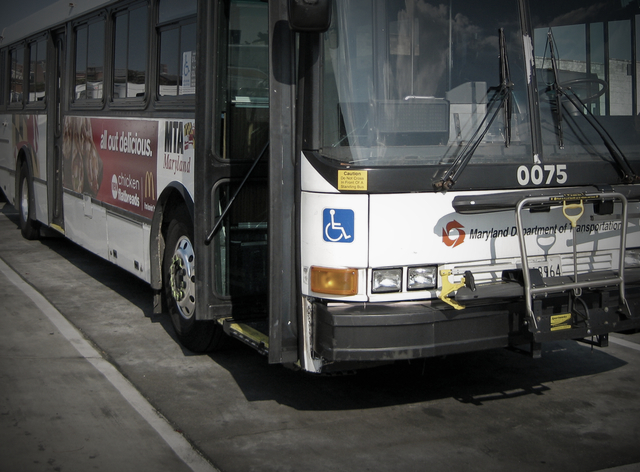 Bus of the Maryland Transit Administration . Photo: DPRegionalTransport
About Virtual Mappy Hours
We hold Virtual Mappy Hours every other week. They are casual get-togethers of the OpenStreetMap US community, discussing matters of the day. Sometimes we invite a presenter for a specific topic. Join the US mailing list to receive updates of upcoming events.