The deadline to submit session proposals for State of the Map US is fast approaching in just five days on Sunday, April 28 . If you're planning to submit, now is the time. If you're doing something interesting with OpenStreetMap – whether it's building tools, adding to the map, organizing mapping parties, using OpenStreetMap in your company, agency or non-profit – we want to hear from you . We're looking for speakers with all sorts of backgrounds and experience using OpenStreetMap, and we're particularly interested if you're new to OpenStreetMap or joining from an outside angle.
All sessions are 20 minutes, with five minutes for Q&A. To submit a session proposal, just send a 200 words or less abstract around what you'd like to speak to on.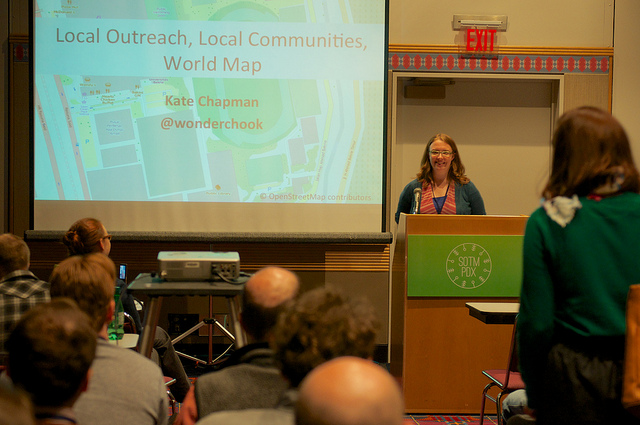 Also, a reminder that the deadline for scholarship applications is today . We have many more applicants than scholarships at this point, so we recommend that you also submit a session proposal to help make you stand out among other applicants.
For more information and updates on the State of the Map US conference, coming to San Francisco June 8 & 9, check out stateofthemap.us and follow @sotmus on Twitter.