During the Spring, we partnered with the Harvard Law Cyberlaw Clinic to bring further legal expertise and learnings into the OpenStreetMap US fold. Over the course of the semester, two amazing students – Rauvin Johl and Penelope Yan – did a survey on the state geocoding and OpenStreetMap. Mikel Maron and myself met with Rauvin and Penelope on a weekly basis as they conducted both interviews with community members and a review of OpenStreetMap licensing resources. The summary of findings and recommendations is complete and available here.
But the fun didn't stop there. Rauvin Johl presented on her experience and insight at last month's State of the Map US conference. We encourage you to read the paper, watch the video and discuss the work! Our initial work suggests that many people have questions about OpenStreetMap and geocoding and we hope to continue a productive discussion on those topics.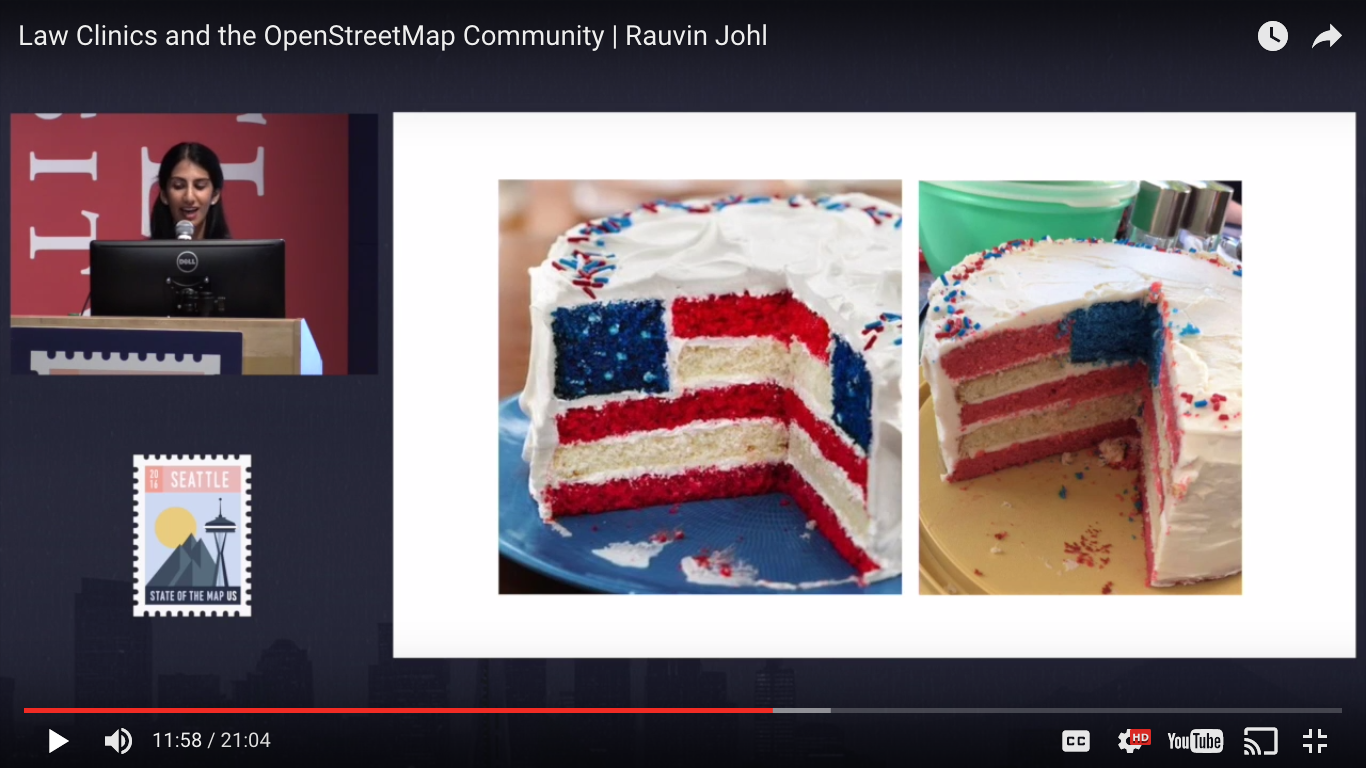 Meanwhile, we will continue to review the legal research with the larger OpenStreetMap community, the Licensing Working Group, the OpenStreetMap Foundation and hopefully with additional law clinics. Come to our next OpenStreetMap US Townhall meeting – to be scheduled for early September – for future updates!
The final Harvard Law Clinic executive summary is only a page long (and includes diagrams!!) so I highly recommend reading it. If however you want a less eloquent Cliff Notes version you can find it here:
There is clear interest in using OpenStreetMap for geocoding
After interest, the next step can be confusing:
Sometimes things were fine.
Sometimes there were concerns about the quality of OpenStreetMap data
Sometimes there were questions about share-alike
Recommendations from the first legal review?
Consolidate OpenStreetMap vision, message and legal accountability
Have more use cases
If you like any of these findings or they leave you in a tailspin or you need the Cliff Notes on OpenStreetMap licensing itself – then join us for the Town Hall! We'd love to see you there.