This winter we have been conducting the first-ever OpenStreetMap US Community Census. If you have not had a chance to fill it out, it only takes a minute, and can be found here: https://osmlab.github.io/census/. The goal of this census is to learn more about who we are in order to better support and grow our community. Having been open for a few months now, we thought we would share some of the results to date.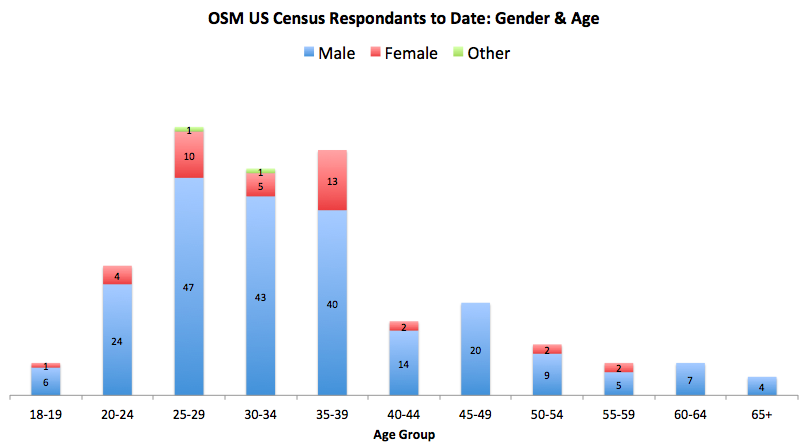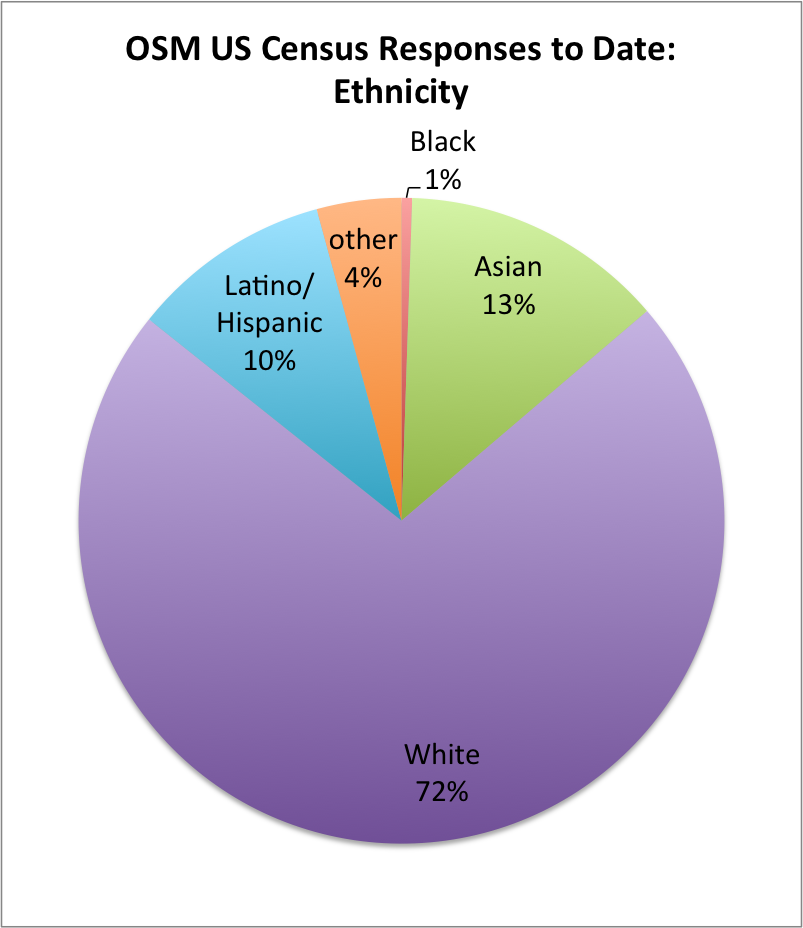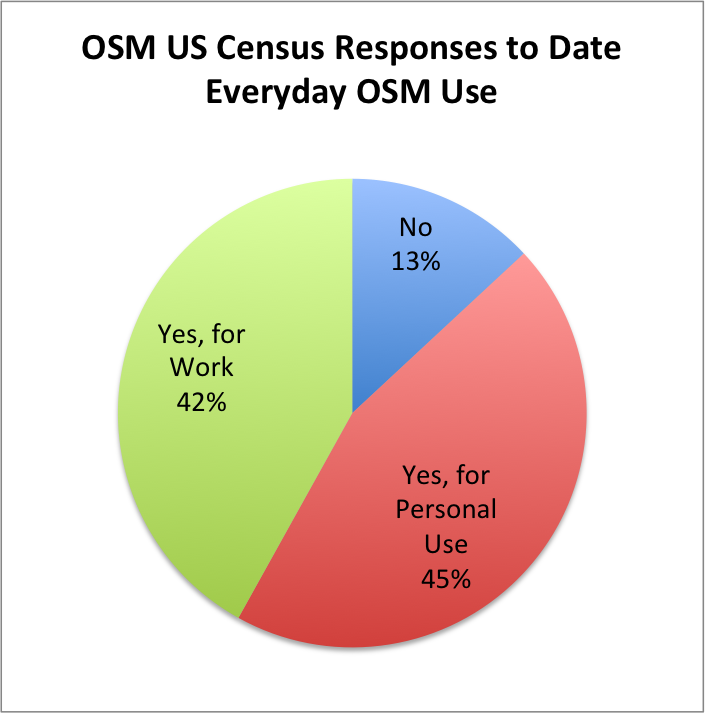 If we query the OSM database (as of late 2016) for all of the edits made by survey respondents, we find 15 million edits to the map. These edits include 2.9 Million kilometers of roads and 3 Million buildings! These edits are certainly not limited to the US, as evidenced in these screenshots: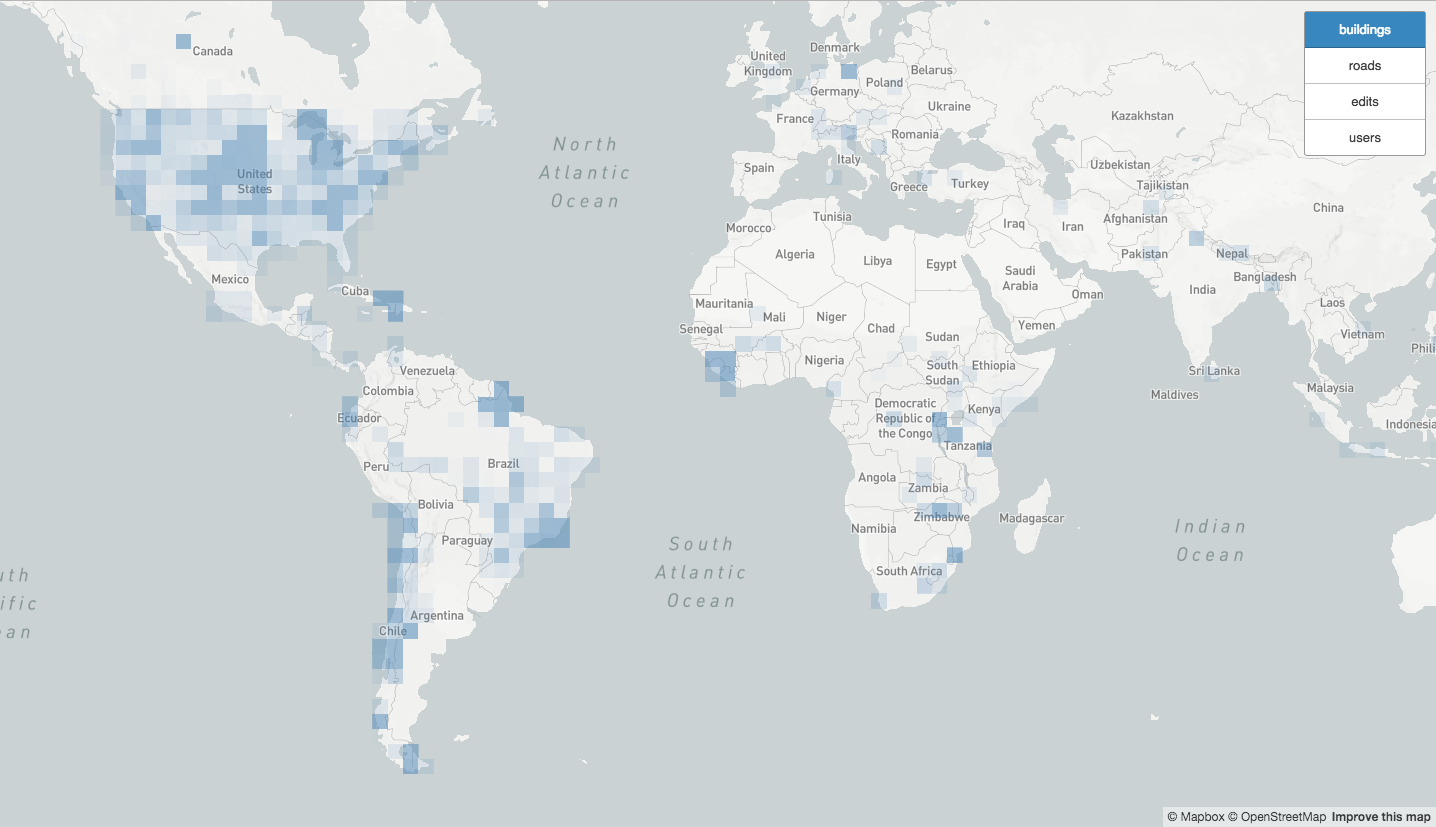 Where survey respondents have edited buildings.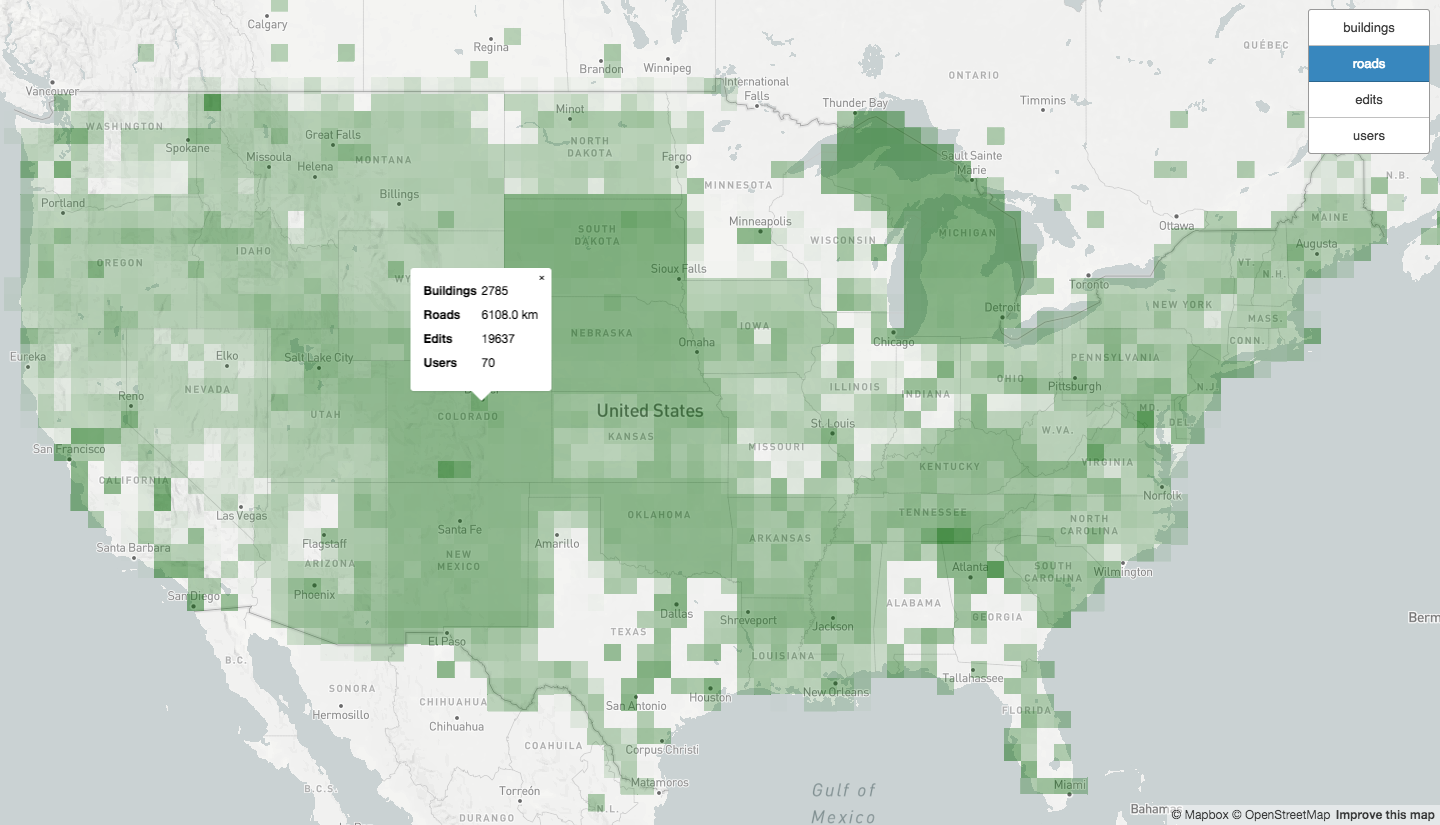 Places in the continental US where survey respondents have edited roads.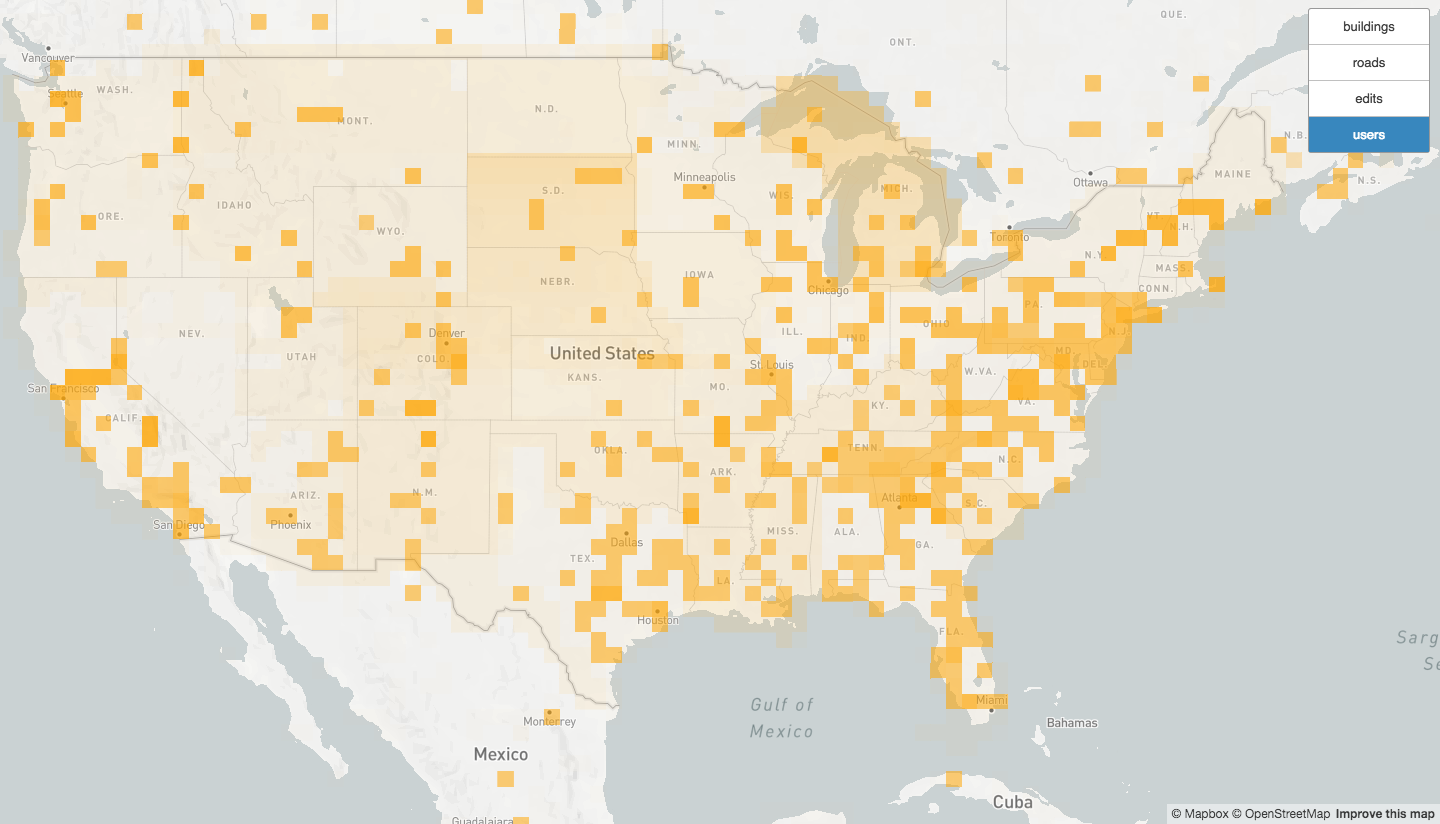 Density of survey respondents' editing in the continental US.
You can explore these maps here: https://osmlab.github.io/census/results/midway_results.html.
Dozens of responses report home locations outside of the US, which can better be seen here: https://osmlab.github.io/census/results/. We are a global community! Furthermore, other OpenStreetMap communities have expressed interest in conducting a similar census - perhaps one day we can have a global OpenStreetMap census.
We plan to keep the census open for another month, please share and encourage other members to participate! If you have any questions or comments, please email us at census@openstreetmap.us.