A few weeks ago I had the honor of representing OpenStreetMap US and TeachOSM at the annual Free and Open Source Software for Geospatial (FOSS4G) conference in Dar es Salaam, Tanzania from August 27 to 31, 2018. The event, hosted by OSGeo, united more than 1,000 geospatial enthusiasts from 60 countries for a week of workshops, talks, social events, and new experiences – and it was one of my favorite conferences to date. Why? It was well run, the program was full of inspiring stories, diversity & inclusion were made a priority, and there was such a positive vibe running through the entire event it made it a joy to be there. Oh, and the dancing! The HOT Summit, Open Cities Africa, and Understanding Risk were also co-locating at the event, which made for an even greater diversity of industry attendees.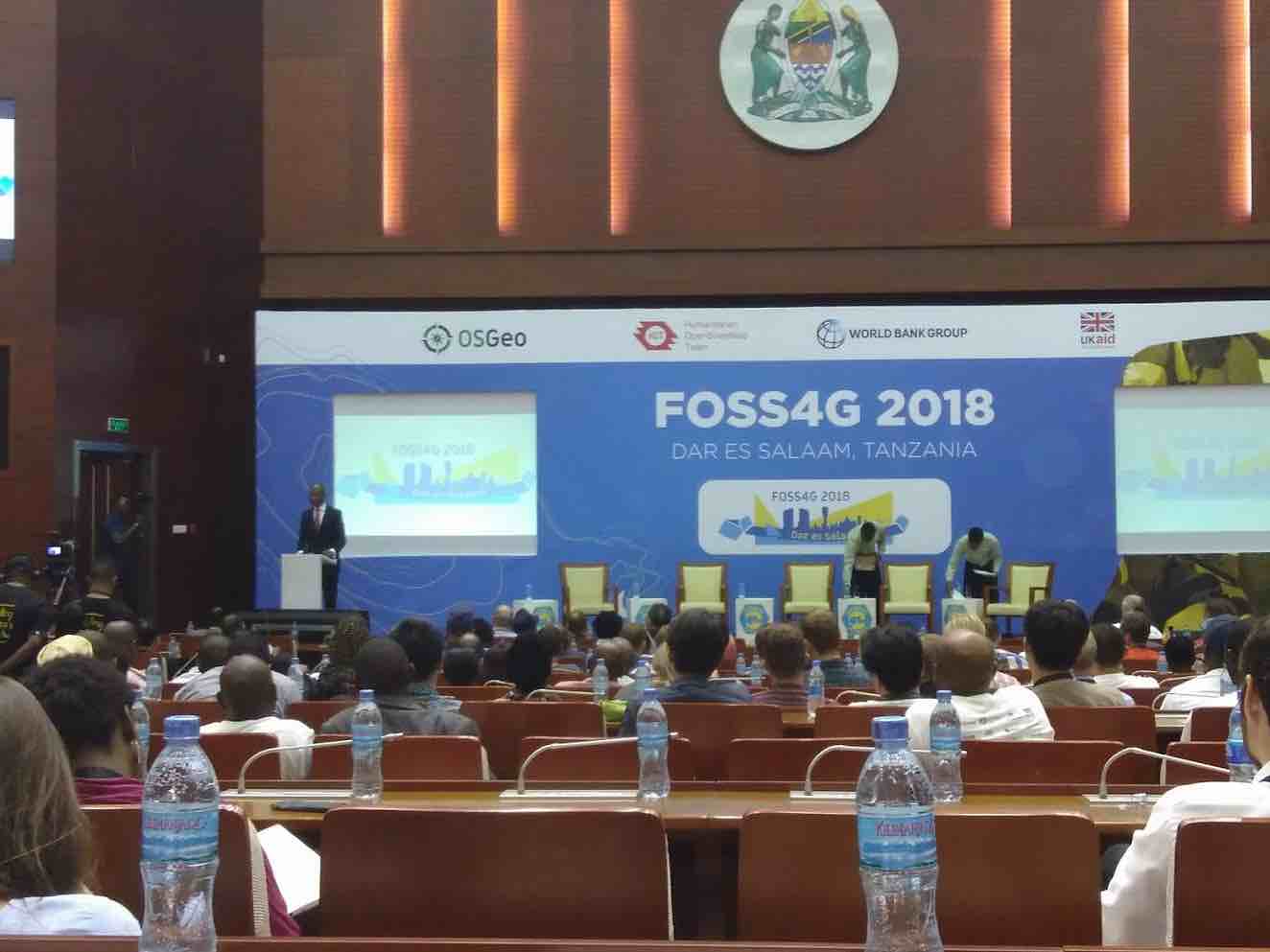 An inspiring welcome address from the Honorable January Makamba, Tanzania's Minister for the Environment and Union Affairs impressed upon the community that we were all there to advance human progress. He talked about the importance of incorporating geospatial thinking into the decision making processes across governments, the ethics of deploying geospatial tools in war, and early geospatial education. A few standout quotes:
"Geeks may be antisocial but they are certainly socially conscious"
"The most scarce resource in the digital age is not capital or technology. It is Imagination."
"We must teach children that geography is more than memorizing places, it is placing them in the context of human progress"
" If geospatial technology and tools do not serve humanity they are toys, whose existence is an end in itself."
Minister Makamba started the conference off with an uplifting talk that remained throughout the week. A thread woven through the entire conference was the tagline "Leave No One Behind." This dedication to inclusion was punctuated by the participation of 100% female keynote speakers, and talks dedicated to the diversity conversation. One keynote speaker was Neema Meremo, whose work mapping with Crowd2Map has saved more than 3,000 girls from female genital mutilation (FGM) and child marriage in Tanzania. Neema will be a keynote speaker at this year's State of the Map US, so if you missed FOSS4G, you can look forward to hearing about the project and how OpenStreetMap based projects like FieldPapers and Maps.Me became life-saving tools in rural Tanzania. "Why do women map? They want to be a part of development in their communities, be a part of the change they want to see in the world," Neema Meremo.
Keynote speaker Angela Odour Lungati, Director of Community Engagement at Ushahidi, continued the diversity thread, and shared her perspective on challenges to engaging more women in mapping and the need for continual progress; "Diversity is being invited to a party, inclusion is being asked to dance." Keynote María Arias de Reyna, OSGeo President, shared her personal story that included a breakdown of imposter syndrome, which she said affects 60% of women. Her talk left me wanting to do more to help build our collective confidence, and support more trainings and events specifically for women.
GeoChicas also had a strong presence at the conference. The GeoChicas initiative began at a State of the Map in Brazil in November 2016, calling for projects that help to close the gender gap in the OpenStreetMap community. The original call was to women in Latin American to join the global network of women throughout the OSM community. Their participation at FOSS4G in Dar was great to see, and will hopefully result in a global network working together towards diversity. As said by Maria, GeoChicas aims to help create… "safe spaces for women, not exclusive clubs." There will be a GeoChicas event prior to the State of the Map US in Detroit on October 4 - join us!
Nathalie Sidibe, HOTOSM board member and a leader of OSM Mali, gave a passionate talk about women's participation in African mapping communities - which in many countries is very low. She pointed to reasons for this, such as early marriage, lack of solidarity among women, women thinking they are inferior to men, female mappers being disrespected by men when mapping, unsafe transit for mapping efforts, and a tendency of men to take the limited equipment during mapathons and trainings. Strategies she posed to increase diversity included special trainings for young women and girls to enable them to lead projects, initiation of an annual rewards program for women, and providing equipment specifically for girls and women. A round table around diversity and inclusion was also included in the program, and to continue the conversation and link with to others having the same discussion in their community, the hashtag #diversityingeo was created. Please feel free to use it in your threads.
Education was also on my radar, and I met many brilliant people working to bring open source geospatial tools into the classroom. A talk from Bridget Fleming, a geography teacher at St. John's in South Africa highlighted the success of training efforts but also the frustration of teachers in using GIS - which is mandated in the South African Geography curriculum for grades 10-12. It became apparent that educators and trainers face the same issues throughout the world, and I came away from the conference inspired to create a sustainable network and platform to support teachers all over the world.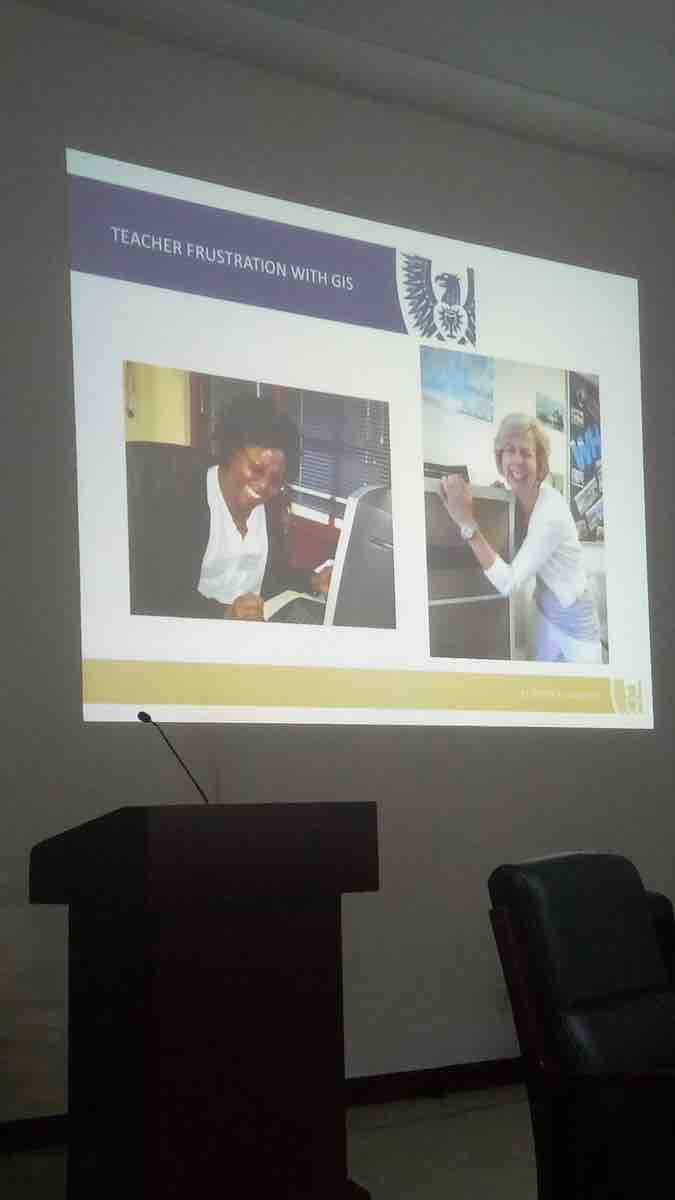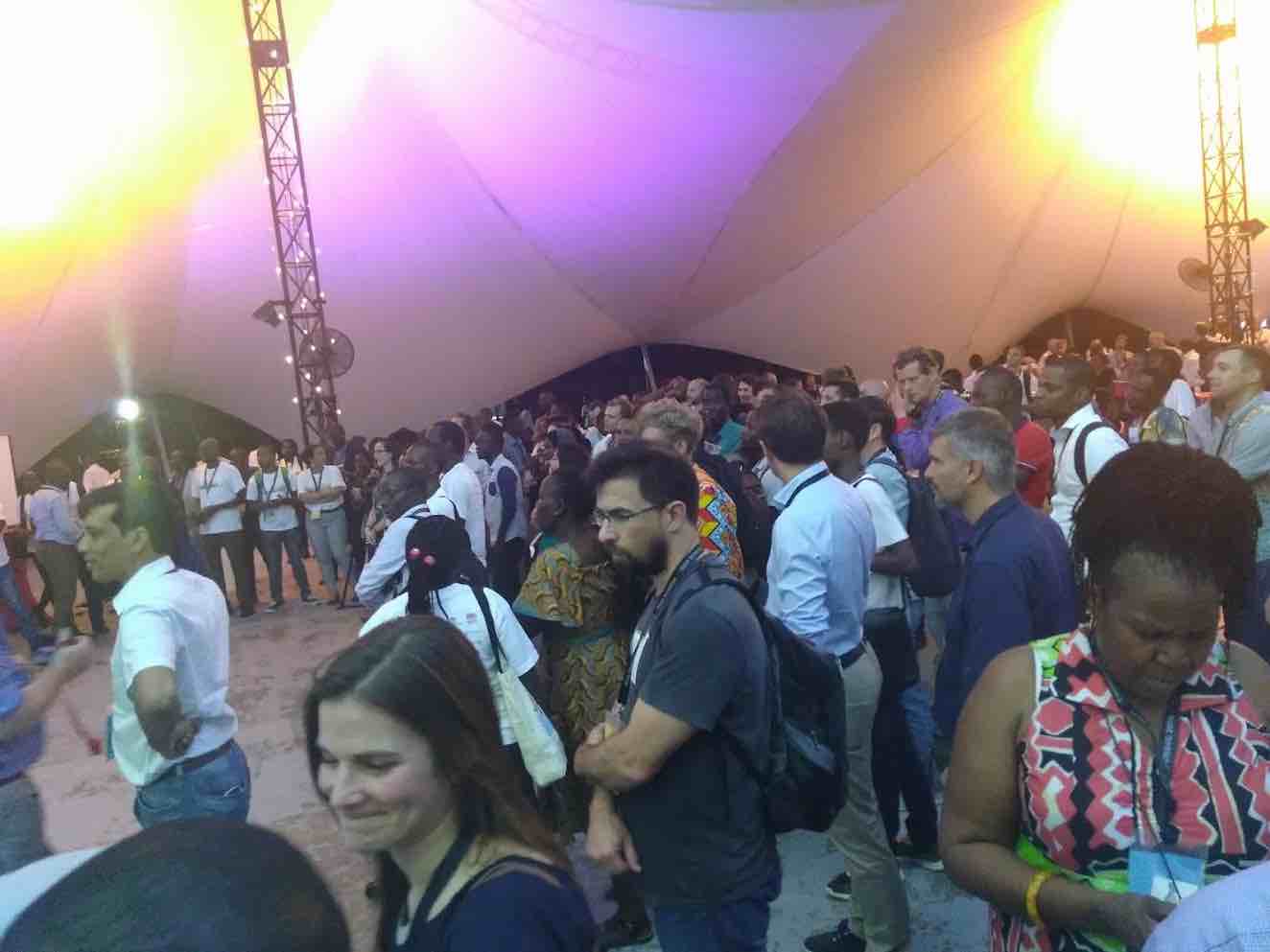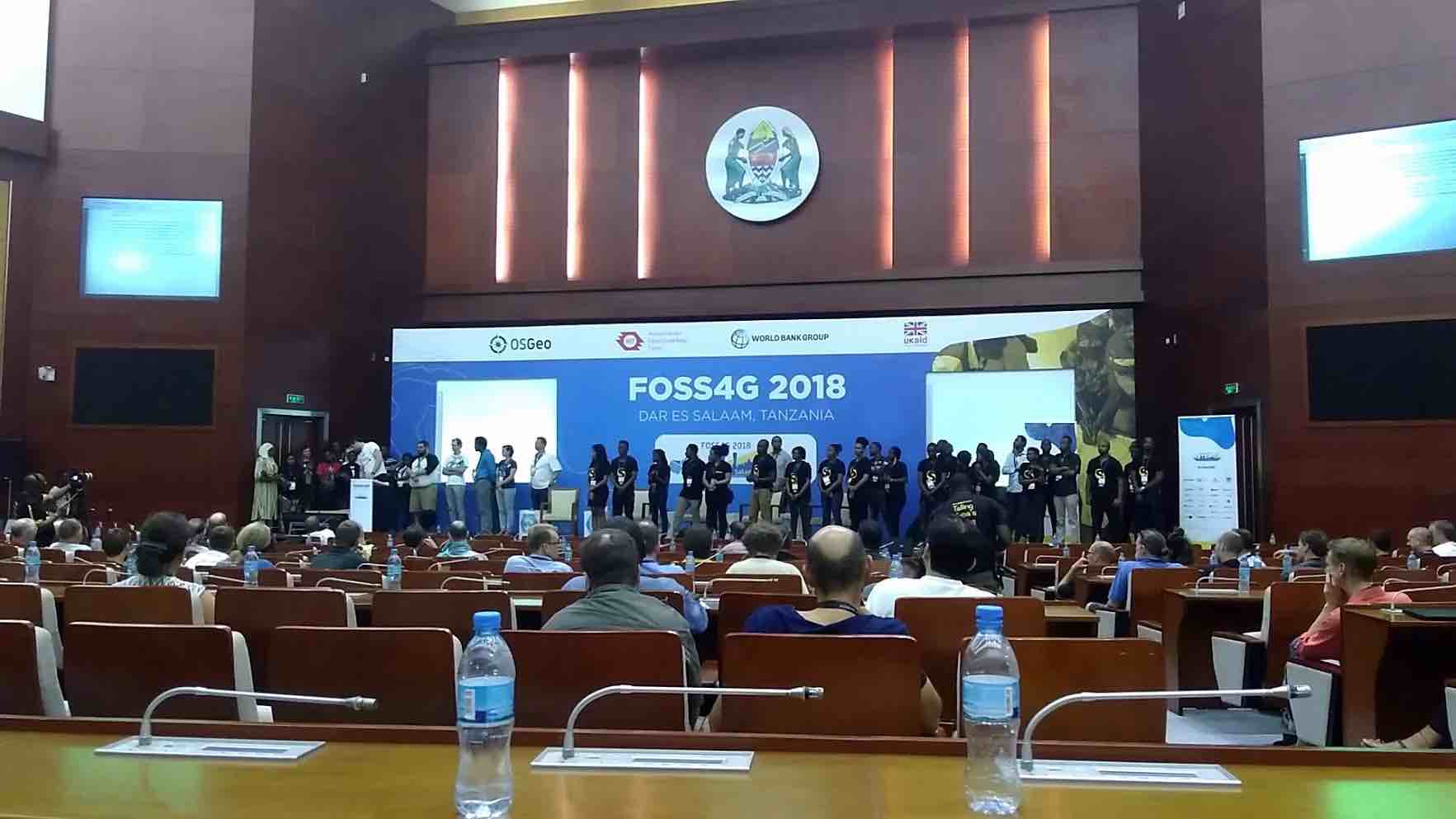 A final highlight of the conference was helping to lead a Protected Area Mapathon the Saturday after the conference in Dar es Salaam, alongside Biopama, MapHubs and Crowd2Map Tanzania. The event drew 43 new mappers from the area, and we spent 4 hours together mapping the buffer zone of Mikumi National Park in Tanzania in order to better understand the population, pressures on park resources, and future community resource needs, such as water accessibility, infrastructure, livestock grazing land. The group was enthusiastic, and the hope is always that the emerging local community will continue to map.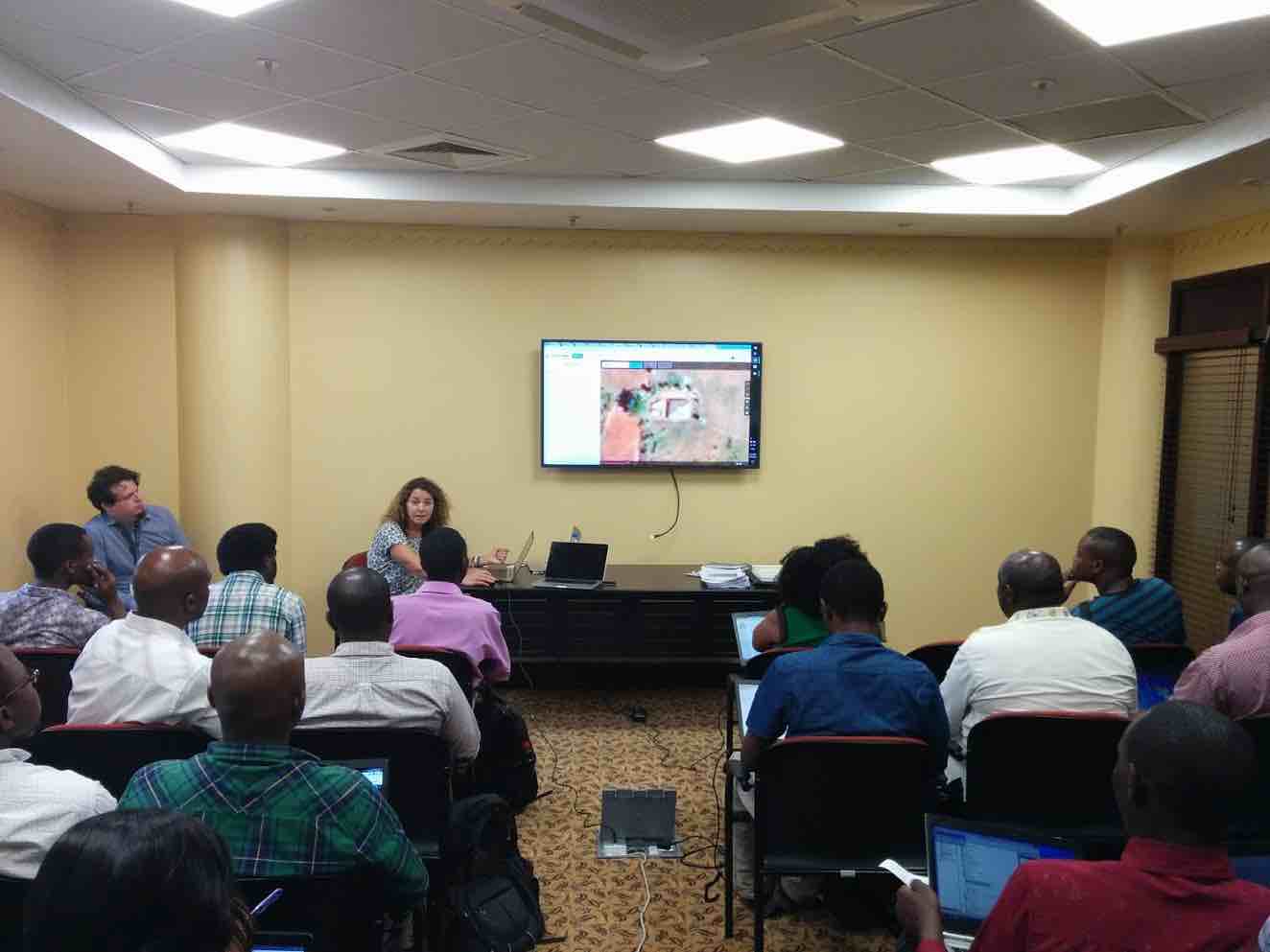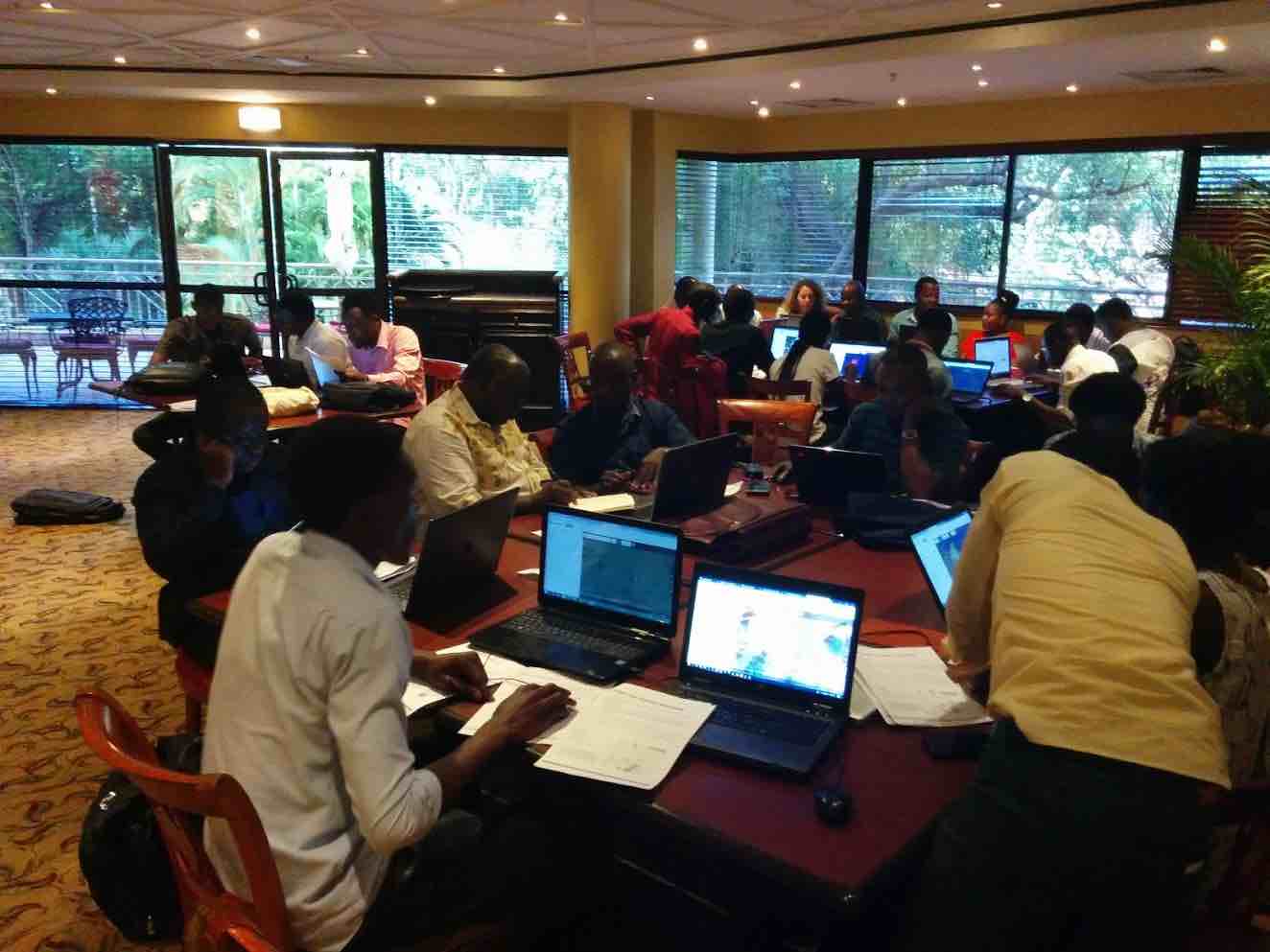 This is just a short description of an incredible conference that left me feeling like a small part of a powerful community that continues to improve, expand and evolve. FOSS4G is supporting impactful and meaningful work all over the world. When I began using GIS 15 years ago, there were many who thought mapping would lose importance over time; I am thrilled to see the industry move in the opposite direction, and for what is to come. As we move towards a more diverse and inclusive community, it will be important to remain open - in all aspects of the word.
Thanks to the organizing team for a memorable conference, and to OpenStreetMap US and MapHubs for the travel support! Asante sana!
If you are interested in traveling to an event to support the mission of OpenStreetMap US, learn more about our Travel Grant Program here:
Look here more photos & recordings
Support Crowd2Map and #map2endFGM at their next mapathon
Attend next year in Bucharest, Romania!
Come to State of the Map US in Detroit!