Hello from Norfolk, Virginia - the location of this year's NACIS Conference. NACIS is the North American Cartographic Information Society, an organization much like OpenStreetMap US, a community of mappers - focusing mainly on promoting cartography and cartographers.
I was especially excited to attend this year's conference for a few reasons: it's where I live (about 45 minutes from my house!) and it's my first time. Having watched many NACIS conferences in the past via the great live stream they provide, I'd always dreamed of being able to attend one in person. Most importantly, I'm attending on behalf of OpenStreetMap US as board member but mostly as active community mapper hoping to network with attendees, learn how they're using OpenStreetMap and socialize our message of empowering everyone (cartographers!) with the free, open-source map of the world.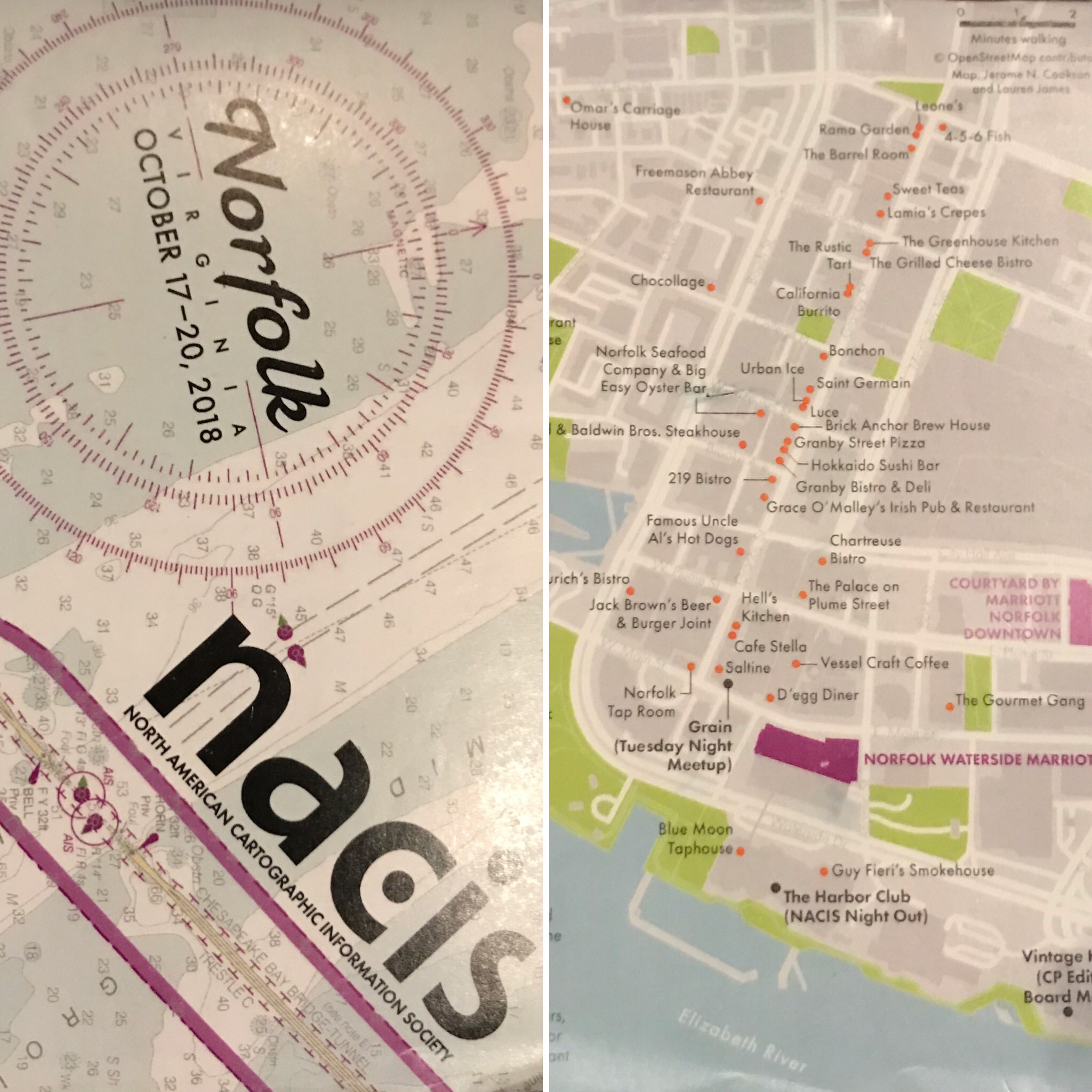 Hey look at that awesome OpenStreetMap attribution on the program map!
The conference kicked off Wednesday with a great day of 20 practical mapping sessions. A variety of topics were covered that ranged from cartography from the command line, data-driven map styling, monochrome mapping, and fantasy maps. Later in the evening, we were treated to a wonderful keynote followed by the map gallery reception.
The main two conference days feature blocks of talks and panels on how cartographers are mapping their world. There were so many great talks to choose from this year. The blocks were themed on great topics like Mapping with Open Data, Extreme Map Making, Cartographic Theory, and my favorite, Historical Cartography of the Mid-Atlantic. Stay tuned to NACIS.org for videos of the talks.
From an OSM Mapper perspective, I'd enthusiastically recommend becoming a NACIS member and attending a future conference. Next year's event is in Tacoma, Washington. There were countless talks about crunching data and the process of making maps with large datasets or really local data - which reminded me of several talks at State of the Map US.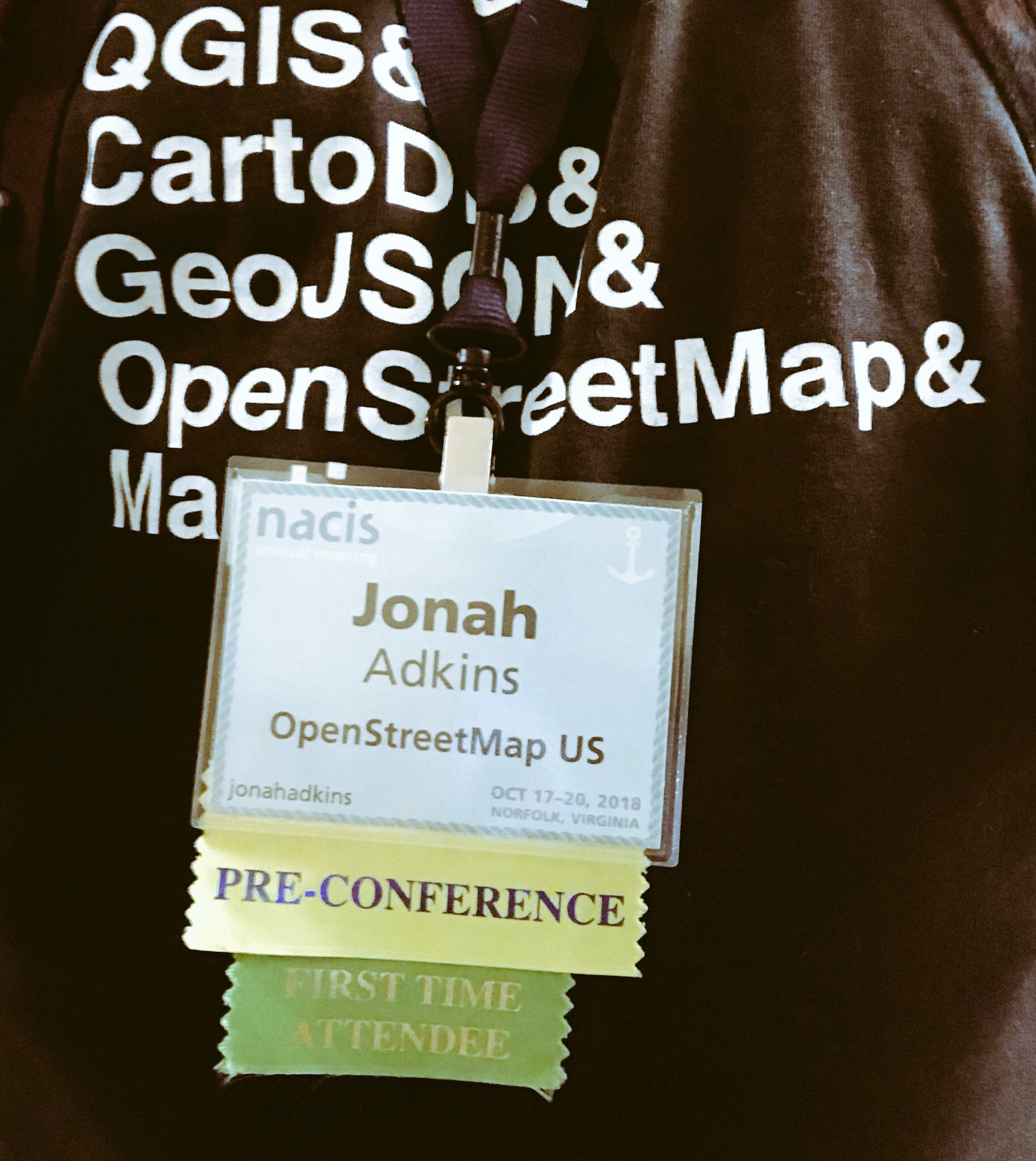 To socialize the OSM-US mission, I put myself out there and let the attendees know I was there to help! For a lot of attendees, it seemed there's a need to de-mystify OpenStreetMap(s) in an easily digestible way. How do I get the data? What's a relation for? How do I just get coastlines? Boundaries? There were a lot of recurring themes. And we're gonna work on how we can improve that - from a cartographers perspective. (Stay tuned for more info on that!) A bigger part of that is letting the map community know that OpenStreetMap US is here to support all kinds of mapping efforts centered on OpenStreetMap. Did you know we have a travel grant program? Can we buy pizza for your mapping event? Need some server space for your cool OSM/Cartography project? Please reach out and talk to us!