Another State of the Map US Conference is in the books!
Last weekend over 350 mapping enthusiasts gathered in Detroit, Michigan for the 8th annual State of the Map US conference. The event was filled with happiness mappiness from start to finish including 2 great keynotes, many community organized Bird of a Feather gatherings, and lots of great conversations!
By The Numbers
353 Attendees
49 Presentations
37 Volunteers
17 Lightning Talks
16 Sponsors
3 Social Events
Countless new friends made!
Board Retreat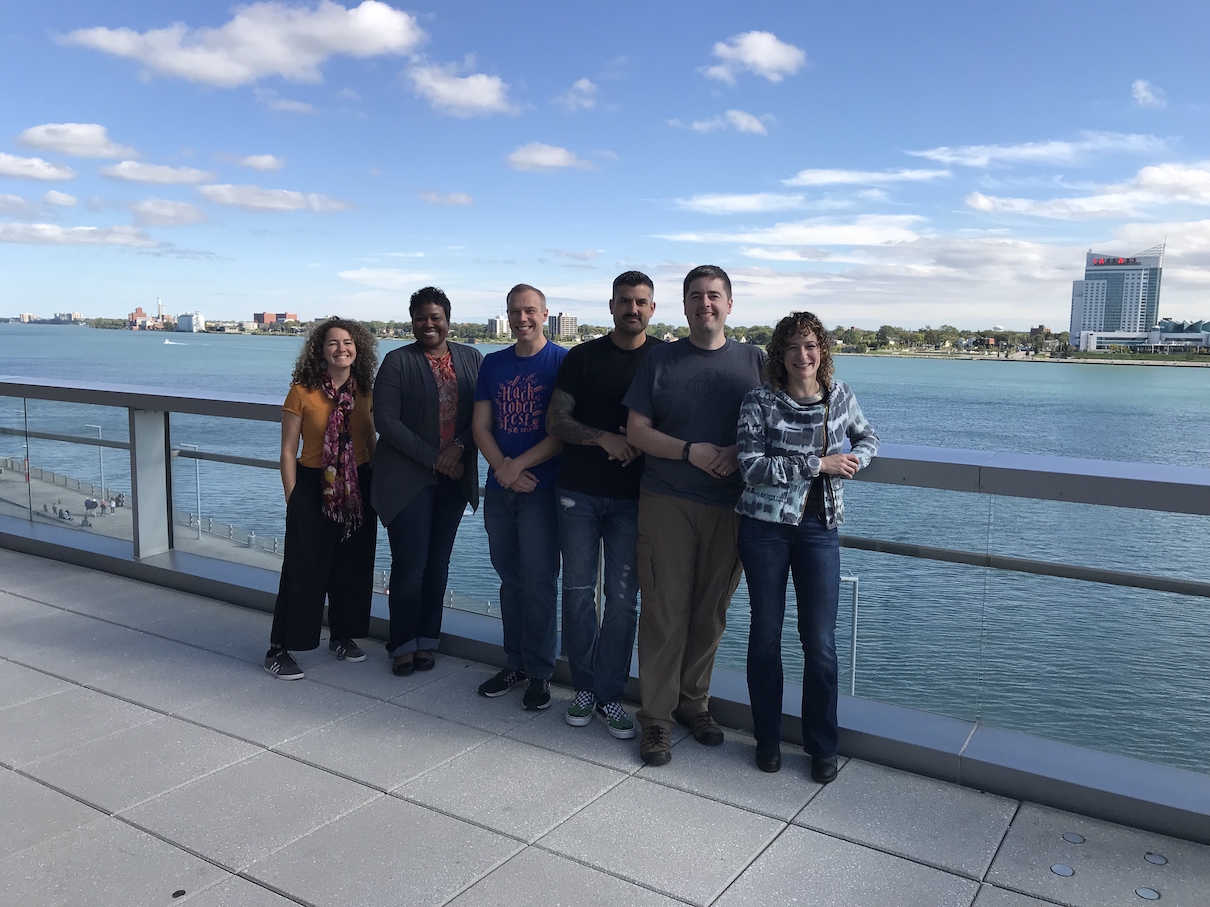 (from left to right, Maggie Cawley, Jaye Matthews, Bryan Housel, Jonah Adkins, Ian Dees, Alyssa Wright)
The OpenStreetMap US Board of Directors met the day before the conference to welcome our new Executive Director, Jaye Matthews and work on setting the path forward with her in the coming months.
Photos
Pictures from the weekend were taken by our wonderful photographer, Justin Miller. There are around 150 pics from the event over at Flickr. Find yourself and share it on Twitter using the #SOTMUS tag!
Thank You!
Special thanks goes out to all of our 37 (!) volunteers, organizing committee, code of conduct team, 16 (!) sponsors, and especially Kate Chapman the primary organizer. Without her help none of this would have happened!
Next Year
Interested in hosting State of the Map US 2019? Our call for communities to submit letters of intent will start soon. Minneapolis? Point Roberts? ✨EPCOT✨ ? Anywhere in admin_level=2, name=United States of America, and boundary=administrative is up for grabs. Assemble your team!
Image Credits: Justin Miller, Bryan Housel