This a guest blog post with OpenStreetMap community partner Miles Campbell. Miles reached out to Maggie Cawley recently to ask a few questions about OpenStreetMap and how he could begin hosting community events in Pittsburgh. The conversation turned towards Miles' interaction with OpenStreetMap at RoadBotics and how his company has incorporated OSM into an innovative solution for road condition tracking, and has taught governments all over the globe about OSM. This post provides a snapshot of the conversation. Do you have a story to tell? OpenStreetMap US news or info to share? Message us at team@openstreetmap.us and we'll work with you to craft a blog post to share with the community!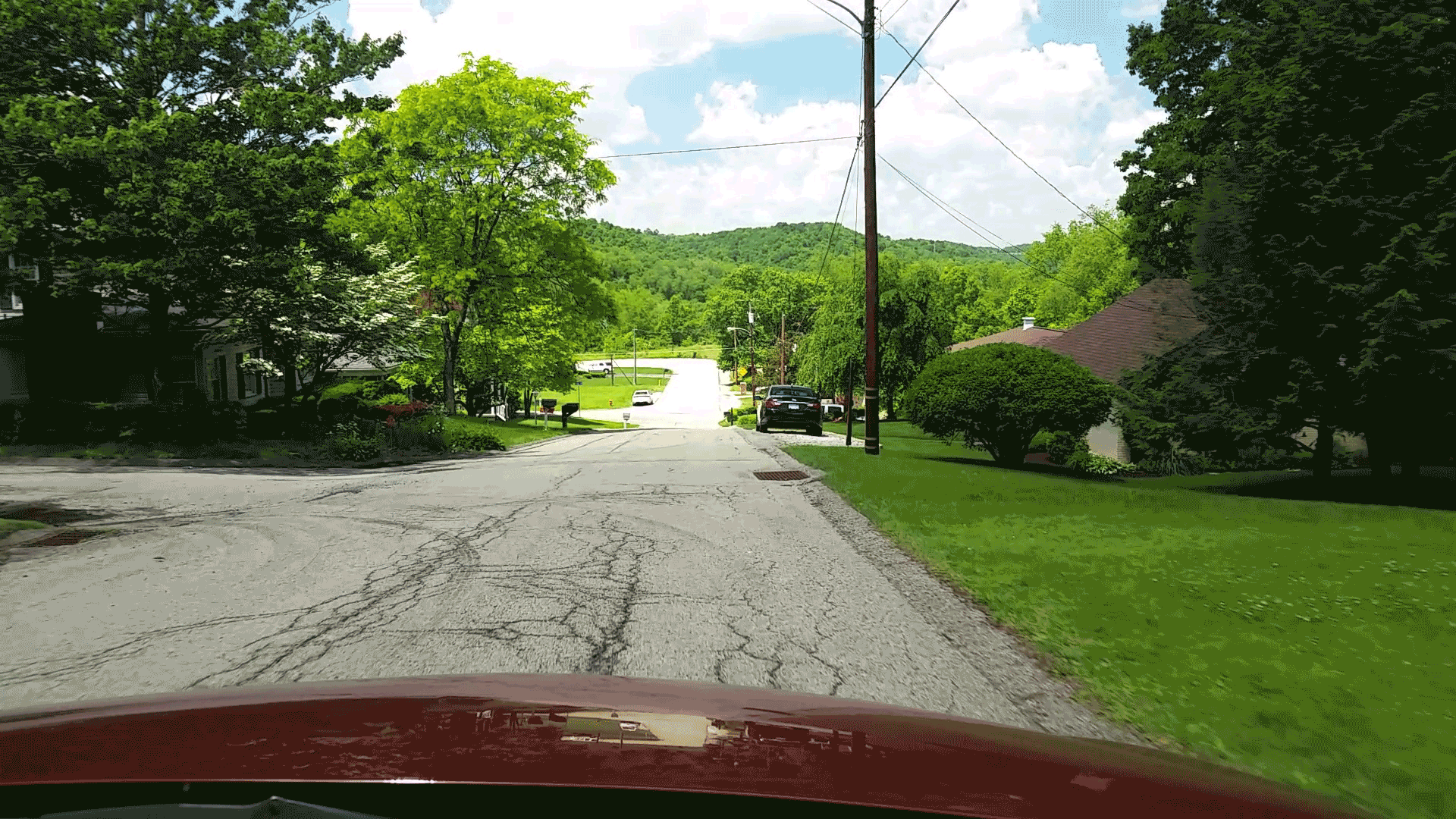 Machine Learning Algorithm Example
Q: Hi Miles and welcome to the OpenStreetMap US Blog! Please tell everyone a little bit about yourself.
A: Thank you for having me! I am Miles Campbell. I am from the Eastern Shore of Maryland but moved to Pittsburgh, Pennsylvania to study history. I am the former Cartography Supervisor for RoadBotics and have worked for RoadBotics a little over a year now, coming in with an entry-level position and moving up the ranks to lead and build our Cartography team. I am very excited to have the opportunity to speak with you and build this bridge between RoadBotics/Pittsburgh and OpenStreetMap US.
Q: How did you first discover OpenStreetMap?
A: I had first heard of OpenStreetMap around August of 2018. Being in the nature of a start-up, we are constantly looking at alternative routes and ways to improve our processes. While we were first expanding our Cartography team, we explored map layers that would allow us to keep up with the ever-changing communities that we serve. OpenStreetMap immediately stood out to us, due to its editability, ease of use, and importability with our engineering processes already in place. Being a total new-comer to OSM, I have spent the last year educating myself and our team to the uses, limitations, and countless tools that are compatible with the system. I feel like, almost every week, we are discovering a new tool, feature, or use for OSM and our processes.
Q: Tell us about RoadBotics. How long has it been around? Who are your main clients?
A: RoadBotics is an industry-leading road assessment company based in Pittsburgh, Pennsylvania. We use an AI algorithm to analyze image data and recognize damage to the roadway. The images are taken every 10 ft, and each frame is assigned a rating, 1-5, based on the severity of distresses that are seen by the model. RoadBotics then provides the customer with a map with these ratings displayed on segments, as well as the granular point view of each picture for a more in-depth analysis. We have recently celebrated our two year anniversary and are looking forward to a big year number three.
We sell directly to local governments to scan their roads within the municipality/city, or we partner with engineering firms all over the globe to use our technology to serve their customers. We have over 120 domestic customers in the US and have partnered with engineering firms in 11 countries to date.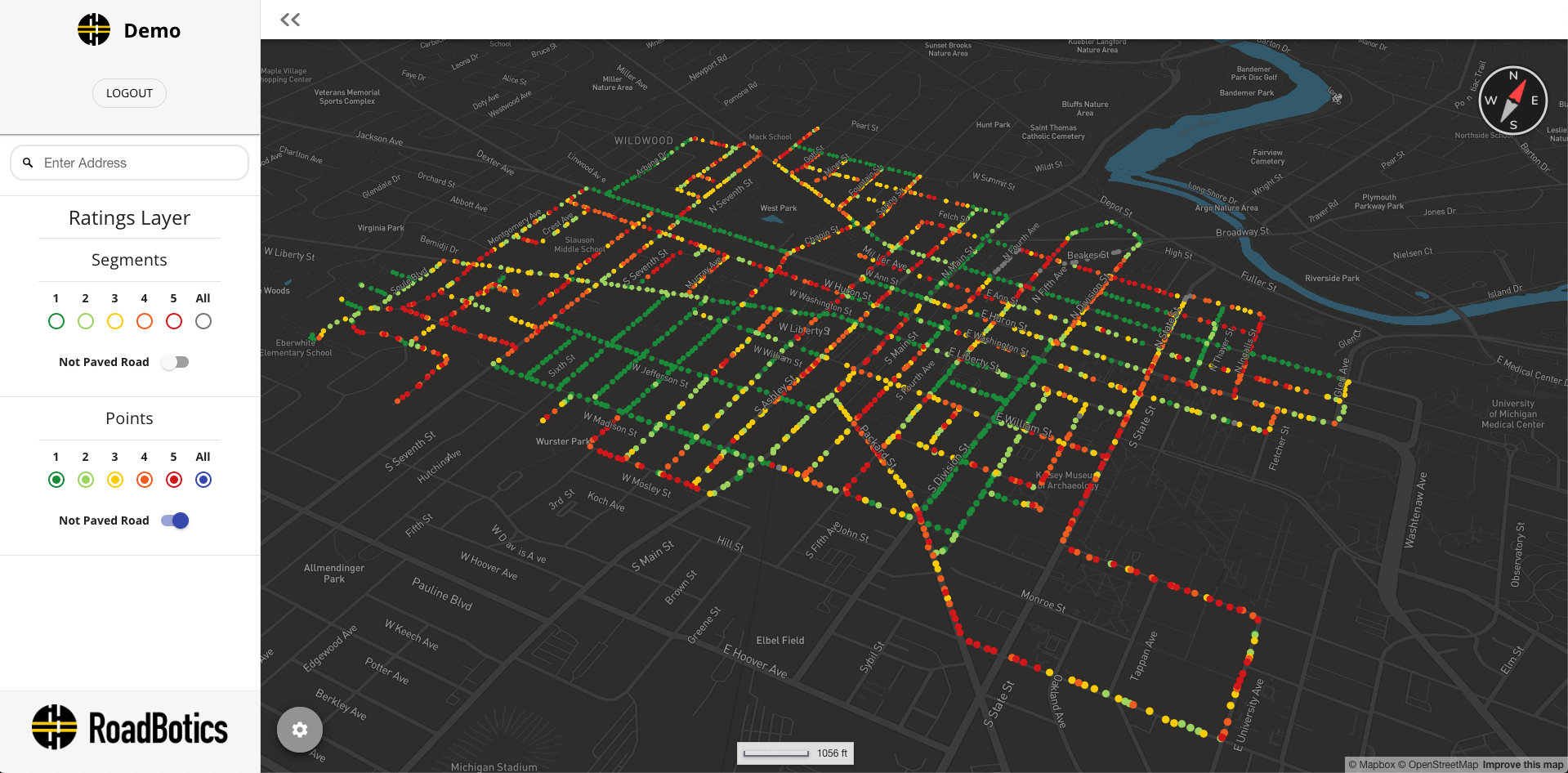 RoadWay Platform Segment View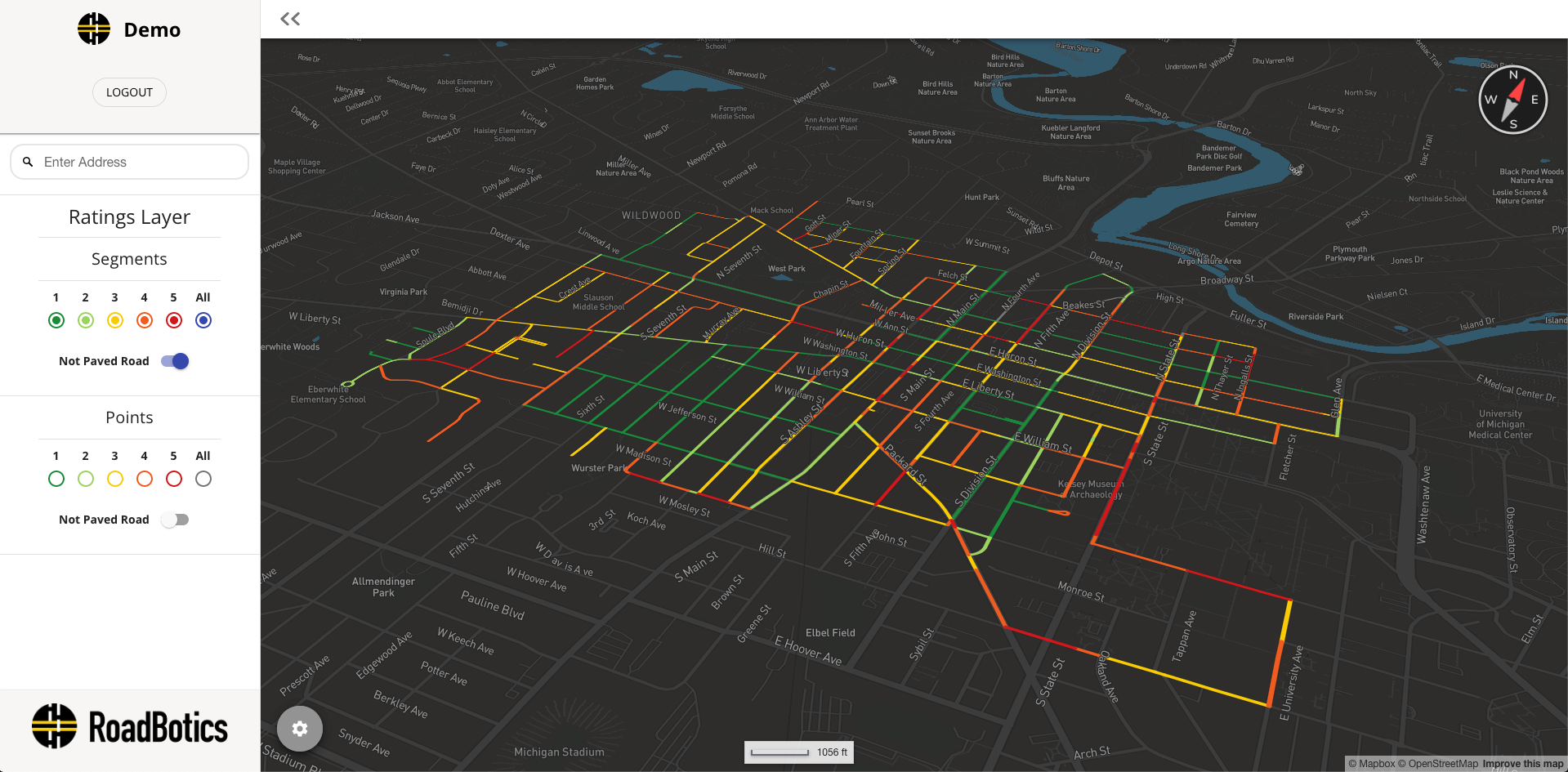 RoadWay Platform Point View
Things have been moving very quickly for us. A general lidar van can scan is extremely costly, so usually, only a portion of the entire network gets scanned. This data is processed and returned anywhere from nine months to a year later. The RoadBotics tech and AI allow us to scan an entire network over a matter of days with less expense, and return the data to the customer around thirty days after the last day of scanning. Not only is our tech innovative, but our team is outstanding.
Q: How does all of this tie into OpenStreetMap?
A: No matter who we are selling to, everything begins with a map. Before paying for anything, our customers provide a map, generally in the form of a shapefile. These customer-provided maps are usually the most current view of that area. Our Cartography team immediately gets to work on updating OpenStreetMap, adding the newly built neighborhoods, removing roads and areas that have been demolished, and re-aligning roads that have been offset. Once all the updates have been finished, we calculate the mileage of the area the customer wants assessed and begin constructing a 'blueprint map', using the recently updated OSM layer. This process of updating allows us to immediately begin benefiting communities from initial contact, even before a contract is signed.
Once our 'blueprint' is finished, we schedule a call with the customer to discuss their map and verify the mileage. During this call, we inquire about the map layer that the customer is familiar with. We find that the majority of the local governments that we sell to are not familiar with OpenStreetMap at all. We do our best to educate them on the importance of OSM; how user-friendly it is, the other companies that use/reference OSM, and why keeping OSM up to date is crucial for all maps available.
Q: What's next for your OSM journey?
A: The sky's the limit! We are always looking into new ways to use OSM. At RoadBotics, we are pretty familiar with roadways, so we are looking into ways to expand upon the available information attached to roads. We are also doing our best to get the word out about OSM. The customer calls are helpful, but we know we can use our platform to help get the knowledge out there. Our goal is to help re-invigorate the mapping community in our local area of Pittsburgh. We will begin hosting mapping events in the late summer/early fall and couldn't be more excited to do so. We are also planning on attending the State of the Map US in September to learn more and expand our uses as well!
Q: How can others in the Pittsburgh area find out about any upcoming RoadBotics/community events?
A: They can email me directly at miles.campbell@roadbotics.com. Once we have our dates finalized, and for all other info on what we do, head over to roadbotics.com.
Q: Any message to all the mappers out there?
A: As a fairly new member of this community, thank you all. Thank you for building such a helpful and informative environment that, again, is so easy to get involved with and comfortable in. I encourage anyone out there with any small interest in mapping and helping communities in an unconventional way to look into OSM. I look forward to the future of this community and doing my part in helping to perpetuate and expand its reach.
Thank you, Miles, for sharing your story! OpenStreetMap US looks forward to supporting a growing Pittsburgh mapping community. See you at State of the Map US!
YouTube video link: The importance of updating your road data on OpenStreetMap (OSM)