This a guest blog post featuring OpenStreetMap community member Russ Biggs. Do you have a story to tell? OpenStreetMap US news or info to share? Message us at team@openstreetmap.us and we'll work with you to craft a blog post to share with the community!
---
There are over 200,000 United States Postal Service collection boxes across the United States. Recent news reported boxes being removed, moved or locked ahead of the upcoming 2020 general election. What isn't clear is how many of these boxes have been removed, and where. Over the last weekend, a group of collaborators assembled to build with open data and maps to help find out.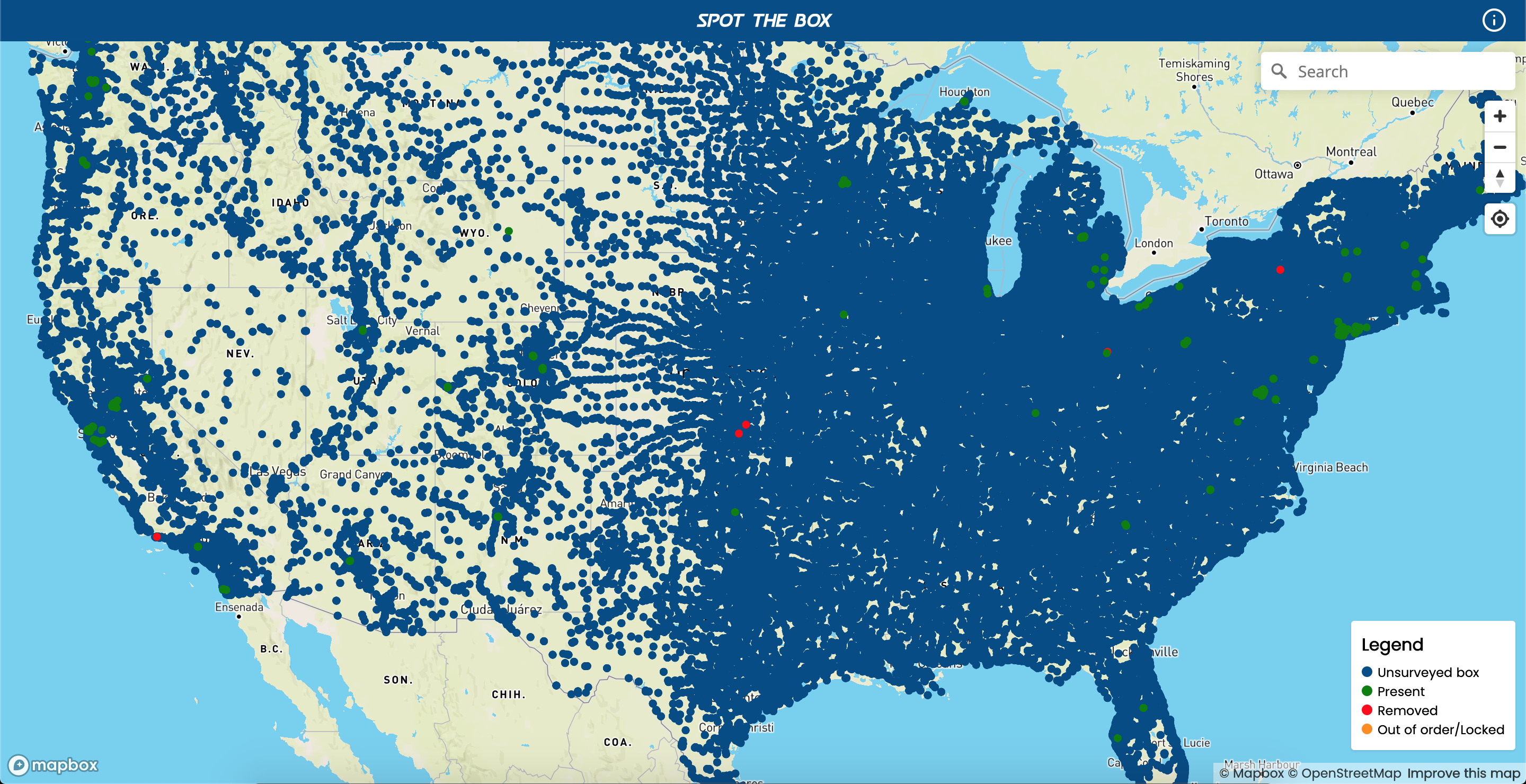 All 200,000 USPS Collection Boxes
A Freedom of Information Act (FOIA) data request by Nathan Story filed in August 2019 provided a starting point to see all the USPS collection boxes. This data set gave inspiration to create Spot the Box. On Saturday morning, Mikel Maron and I began building a simple web application to crowdsource survey the status of boxes, and by Monday evening August 17th, spot-the-box.us was live and collecting data. Since the launch the project has also had contributions from Maggie Cawley, Diane Fritz, Arun Ganesh, Ryan, and Steve as well as others in the discussions during development and testing.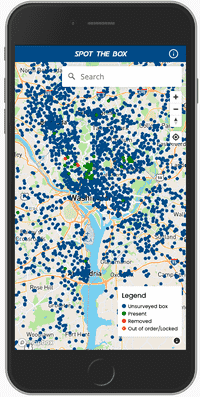 Spot the Box takes the FOIA data set and allows users to ground truth whether their local USPS collection box(es) have been removed, rendered unusable or have remained unchanged. Spot the Box locates the user based on their phone or computer location, then the user can select the current status of a collection box by simply clicking on a USPS collection box marked on the map.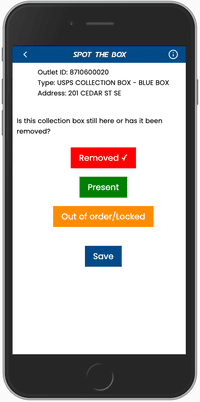 To date nearly 400 USPS collection boxes have been surveyed with Spot the Box. Of the nearly 400 boxes, 13 were reported removed and the remaining were reported unchanged.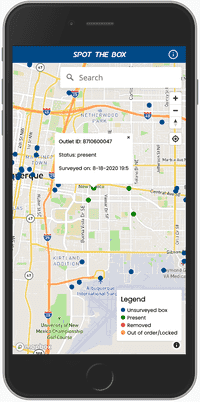 We are working on the project on GitHub and welcome contributions. We are also discussing the application and the results of the data collection on the OpenStreetMap US Slack in the #map-the-mail channel. Join us and become part of the discussion.