This a guest blog post featuring OpenStreetMap community member Janet Chapman from Crowd2Map Tanzania. Do you have a story to tell? OpenStreetMap US news or info to share? Message us at team@openstreetmap.us and we'll work with you to craft a blog post to share with the community!
---
Rhobi Samwelly almost bled to death when she was subjected to Female Genital Mutilation (FGM), against her will at age 13. She pleaded with her parents not to cut her, as her best friend had died from this practice the previous year, but to no avail.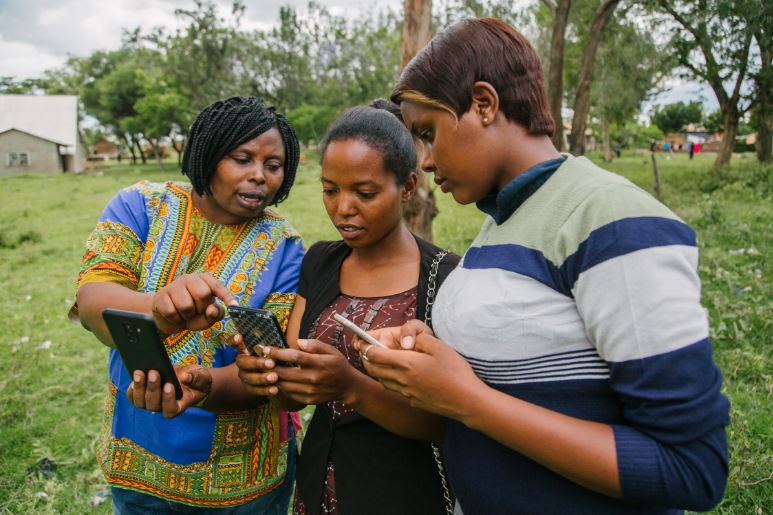 Crowd2Map activist Rhobi Samwelly trains digital volunteers
Since then she has dedicated her life to protecting girls in her community in Mara, Tanzania, from undergoing FGM. Particularly during a "cutting season" she gets a phone call in the middle of the night warning that girls will be cut tomorrow in village x. Often village x was not on any map, there are no road signs, no street lights, so they could not find the girls in time and protect them.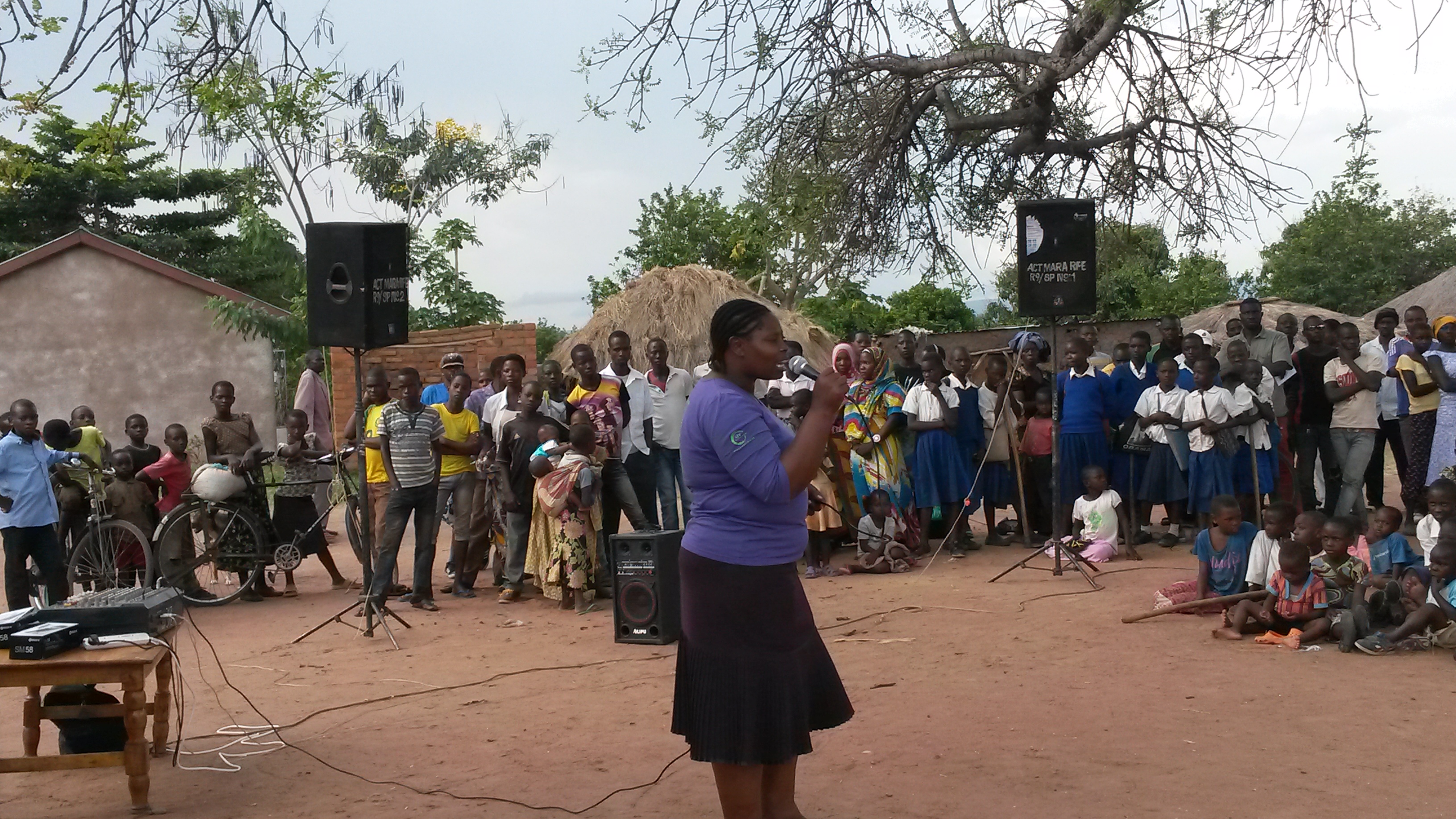 Crowd2Map Outreach Event
Therefore 5 years ago Crowd2Map was born, to put village x and thousands like it onto OpenStreetMap. Since then over 16,000 volunteers from all over the world, including many from the US, have added over 5 million buildings in rural Tanzania and helped protect over 3,000 girls from FGM. You can see an overview of what we do here.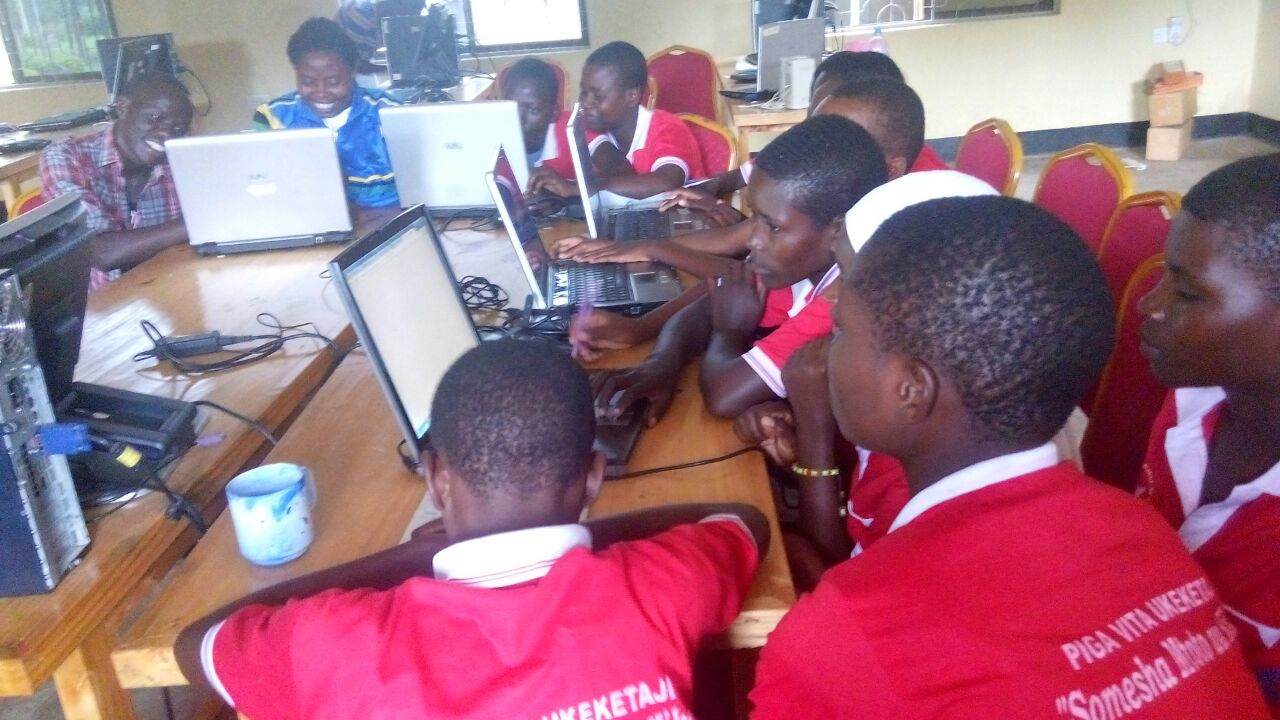 Crowd2Map Mapping Safehouse
We are currently mapping here and would appreciate your help! And if you are an experienced mapper we are always on the look out for validators, and for people to give feedback to new mappers on our Slack channel.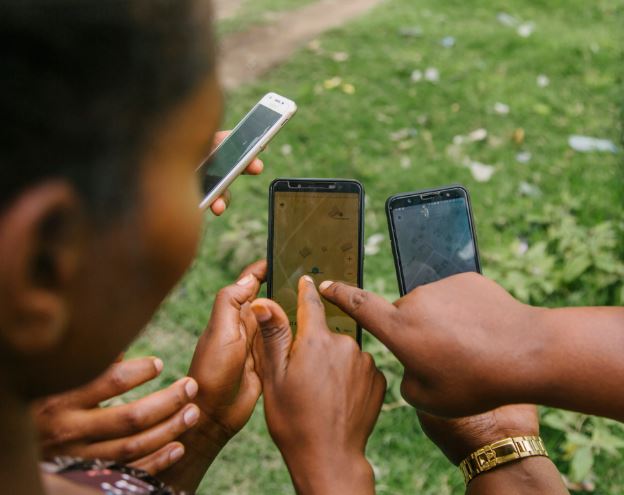 Crowd2Map Mobile Mapping
We have set up a network of Digital Champions in each of the 87 villages of Serengeti District. These are first time smartphone users that had never before been online, who were trained to map their villages, report gender based violence using a free app (ODK), and help protect girls and women in their community. Now they are starting to monitor progress towards the Sustainable Development Goals (SDGs) at a village level.
For International Women's Day we invite you to join us at 2 events, a screening of an award winning film about Rhobi's work, In the Name of Your Daughter, and a discussion of Open Data Landscape on Gender in Tanzania – everyone is welcome.
If you would like to know more about any aspect of this volunteer project please get in touch.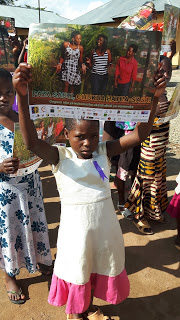 Javita holding a flyer