The 12 Months of OpenStreetMap is an initiative led by OpenStreetMap US, and inspired by the Project of the Month done by map contributors in France, Switzerland, and Germany. The initiative is designed to engage the mapping community and volunteers around a new theme every month.
Rural areas around the world, including in the United States, have a higher likelihood of being under-mapped in OpenStreetMap. In the US, rural areas also face challenges of accessing critical services such as health care. This month, we focused on improving the base map in rural parts of the country and adding critical infrastructure to assist with analysis for closing these service gaps.
Before you get started, be sure to check out this presentation from Clifford Snow at the 2018 State of the Map US in Detroit on mapping Rural America:
What you can map
Interested in mapping Rural America in OpenStreetMap? Use this brief guide to get started and what resources to use. Be sure to add #12MonthsofOSM to your changesets in February.
1. Mapping buildings in a rural area near you.
In OpenStreetMap, locate a small town near you, or one that you are familiar with that is unmapped or under mapped. If you have the background knowledge, prioritize rural towns and areas that may be particularly vulnerable to disasters such as wildfires and flooding. Try to map a minimum of 25 buildings.
To map buildings, trace the outline of the building footprint as close to the building edges as feasible. Tag the area feature with building=yes. Always use the building=yes tag UNLESS you can verify through local knowledge that the building is something more specific such as a school or fire station. More information can be found on the OSM Wiki here.
2. Road and railway mapping in rural areas.
TIGER road data (from the US Census Bureau) was imported into OpenStreetMap in 2007. While this provided strong coverage of the United States with highway data, many tagging issues and inaccuracies were imported with this data, and portions of the data that still remains in OpenStreetMap may be out of date. This is particularly true in rural areas.
In OpenStreetMap, locate a rural community near you, or one that you are familiar with that is unmapped or under mapped. For these areas, review and fix road alignment of existing ways. Check for and map road segments that are currently missing, add the appropriate highway tag by referencing the OSM wiki.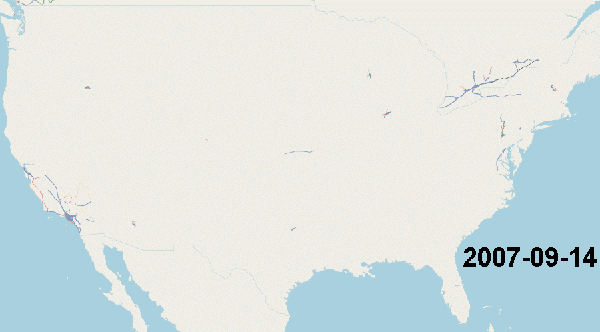 TIGER data import animation. Credit: Randomjunk & Sciuro, OSM Wiki
In addition to fixing TIGER road data, road conditions and access are too frequently missing from OpenStreetMap. In rural areas mapped remotely, it's common for all roads to appear passable or accessible year-round. However, this can be misleading to motorists relying on road data for navigation. If you have local knowledge for roads that are closed in winter or require high clearance vehicles/4WD, add this information to help improve navigation.
While the United States has a significant railway network, a lot of information is missing or incomplete in OpenStreetMap - especially in rural areas. Some mappers are working to fix this through MapRoulette projects to verify railroad crossings on abandoned lines. You can support their efforts for Michigan and Georgia.
3. Map public lands.
Nearly 40% of the United States is public land, with a majority of that land being found in rural areas. The United States/Public Lands project contributors have provided extensive detail on how to map public lands and which public lands have been mapped. Check out the wiki page to learn more about how to map different types of public land to see what public lands near you need mapping support.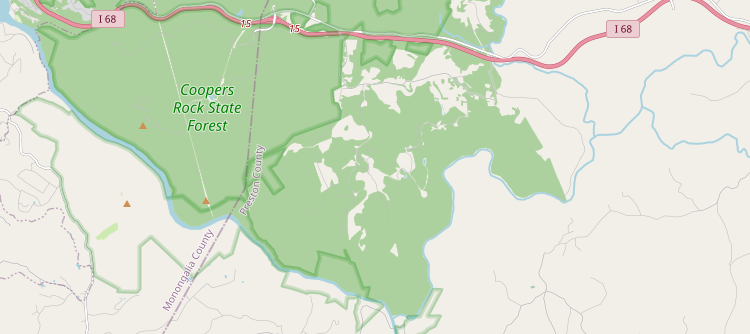 Snapshot of public lands mapping by OSM user Ottwiz.
3. Map health facilities and emergency services in a rural county.
An estimated 62 million Americans live in rural communities. Knowing where health and emergency services exist can help identify where services are not available.
Government data can be referenced for mapping in OpenStreetMap. For health facilities, use the federal Health Resources & Services Administration data portal to find the location of health facilities. To map health facilities, use this OSM Wiki section to identify the correct amenity=* tag. If the correct facility does not appear in the list, review the Healthcare page for appropriate tagging information.
To map fire stations, trace the building (if it is not already mapped) and add the tag amenity=fire_station. Add the Station Name (i.e. "Fulton Street Station") with name=, and the Department (i.e. "Grand Rapids Fire Department") with operation= tags. More information can be found on the OSM Wiki here.
Monthly Project
Each month in 2022, we'll highlight (or set up) a project for the OpenStreetMap US community to gather around and map. This month, check out the TIGER Road Cleanup for Washington State on MapRoulette. Be sure to add #12monthsofOSM to your changesets.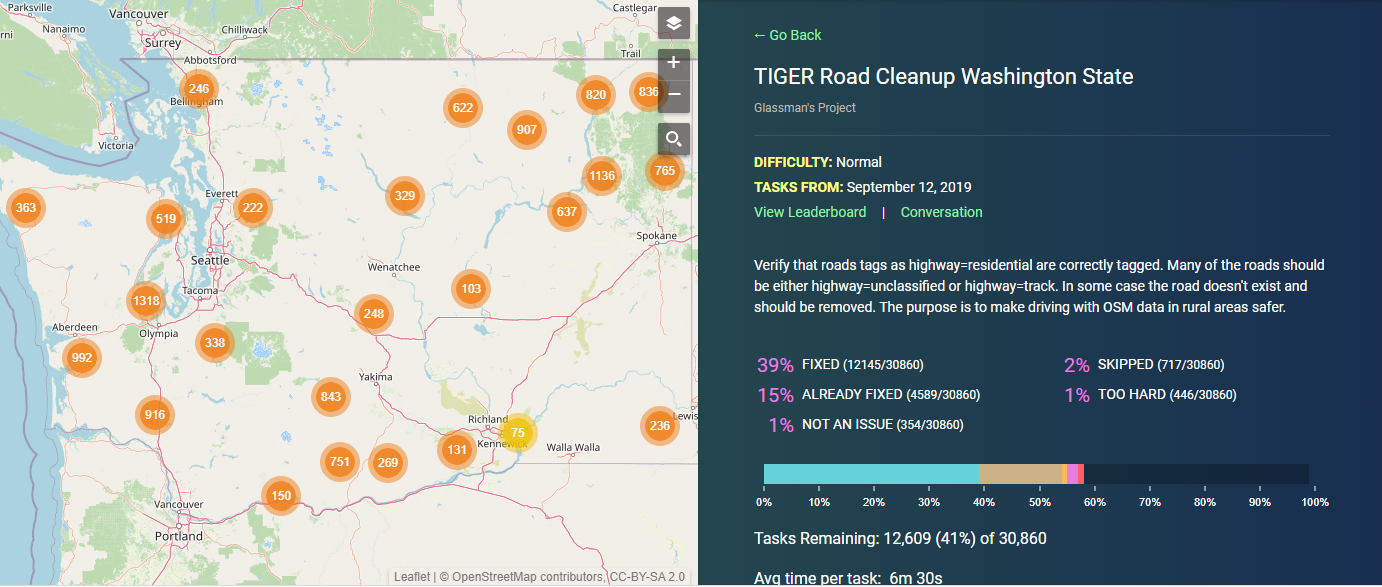 Thank you to contributions and suggestions from OpenStreetMap US slack members Zeke Farwell, aweech, clay_c, glassman, and Attila Kun, as well as attendees to the February 23 Mappy Hour discussion on how to map Rural America. Join the conversation in the #rural-america channel on the OpenStreetMap US slack.
Are we missing any great resources, recommendations or tips on mapping rural America? Email us at team@openstreetmap.us and we'll do our best to add your expertise here.