The 12 Months of OpenStreetMap is an initiative led by OpenStreetMap US, and inspired by the Project of the Month done by map contributors in France, Switzerland, and Germany. The initiative is designed to engage the mapping community and volunteers around a new theme every month.
In 2020, 53% of Americans engaged in an outdoor recreation activity. With apps like AllTrails and Gaia using OSM data, many of these Americans exploring trails and public lands are already using OpenStreetMap to navigate the outdoors, even if they do not realize it. While more Americans are enjoying the outdoors every year, these gains are not equitable. In addition to providing safe and up-to-date data for those already exploring the outdoors, contributing to OpenStreetMap can be used to help identify and address the diversity and equity challenges in accessing the outdoors, both in urban and wilderness areas.
Read about OpenStreetMap US's trail stewardship initiative here.
What you can map
Use this brief guide to get started and what resources to use. Be sure to add #12MonthsofOSM to your changesets in July.
1. Mapping campgrounds
Add your favorite campgrounds to OpenStreetMap by tracing the boundary of the grounds, tag with tourism=campsite and add helpful tags such as name, operator, capacity and website. Be sure to add amenities such as toilets, showers, drinking water, and information. More information can be found on the OSM Wiki here. Looking for a campground near you or want to see how well mapped your favorite campgrounds are? Be sure to check out Open Camping Map.
Tip: Most campgrounds list information on their website. Use this information to verify data and ensure accuracy for the facility you map.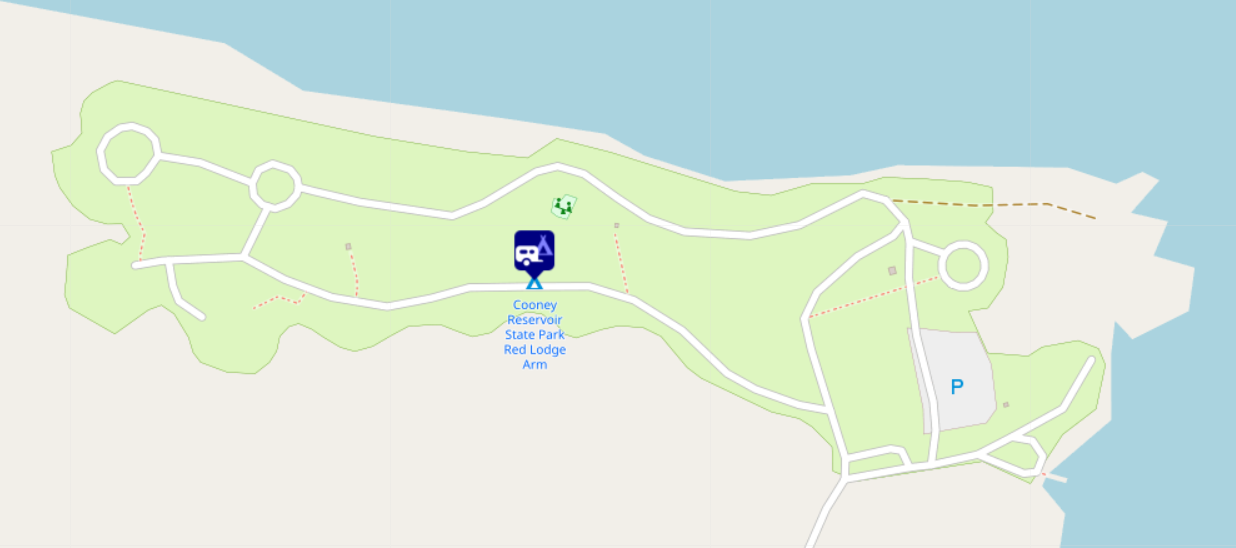 Image: Open Camping Map
2. Add trailhead features and amenities
Whether heading to a state park or exploring an urban hiking trail, add details to OpenStreetMap on the access and amenities available. Go out to your favorite trail(s) and add features such as toilets, shelters, drinking water, or waste bins. You can access details about the trail such as if it is wheelchair accessible or dog friendly.
Note: Remotely adding trails to OpenStreetMap without ground validation is highly discouraged due to potential safety issues trail mapping can pose if mapped incorrectly.

Image: Hiking tags on the OSM Wiki
3. Mapping playgrounds, swimming pools, sports fields/courts and other playspaces
More than 28 million children in the United States don't have access to a park within a 10-minute walk of home, according to the Trust for Public Lands. Organizations like KABOOM! and Rising Tide Effect are working to fix equitable access to recreation for youth - and are using OpenStreetMap for advocacy and planning. Learn more about OpenStreetMap US's work with KABOOM! here and our ongoing work with Rising Tide Effect here.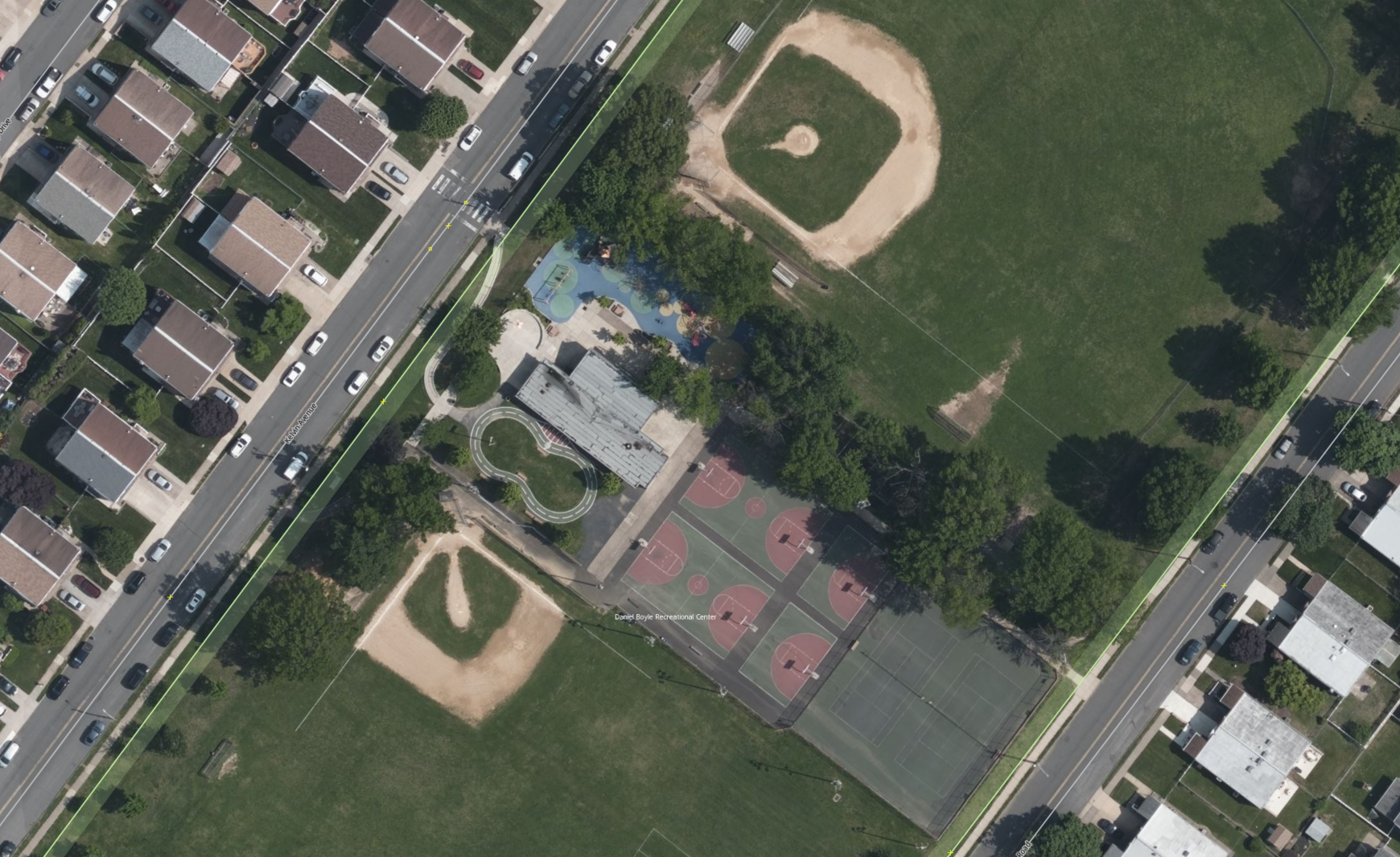 Image: Bing Imagery
To map playgrounds, map the area around the edge of the playground. If boundaries of the play area are unclear, create a reasonable area around visible play equipment. Tag with leisure=playground.  Not all playgrounds have equipment. Some play areas are simply blacktop activities such as four-square or hopscotch on a patch of asphalt. Don't overlook these! Map these areas as playgrounds as well! More information can be found on the OSM Wiki here.
Playgrounds are not the only space that provides an opportunity for play. Basketball courts, baseball fields and other sport features are equally important and sometimes provide the only designated area for outdoor play for neighborhoods. Similar to playgrounds, map these Sports courts / pitches as areas where possible, using the leisure=pitch + sport=* tags. More information can be found on the OSM Wiki here.
To map outdoor swimming pools, create an area outlining the pool and tag with leisure=swimming_pool. For pools at apartment buildings and residential/backyard pools, also add the tag access=private. Access information is also critical. For more information on the types of swimming pool data needed by organizatinos like Rising Tide Effect, check out the Data Needs table on the this wiki page.
Remember to include #12MonthsofOSM in all your changesets.
Monthly Project
Each month in 2022, we'll highlight (or set up) a project for the OpenStreetMap US community to gather around and map. This month, help us finish mapping swimming pools in New York City for Rising Tide Effect - who are working to make safe water recreation more equitable.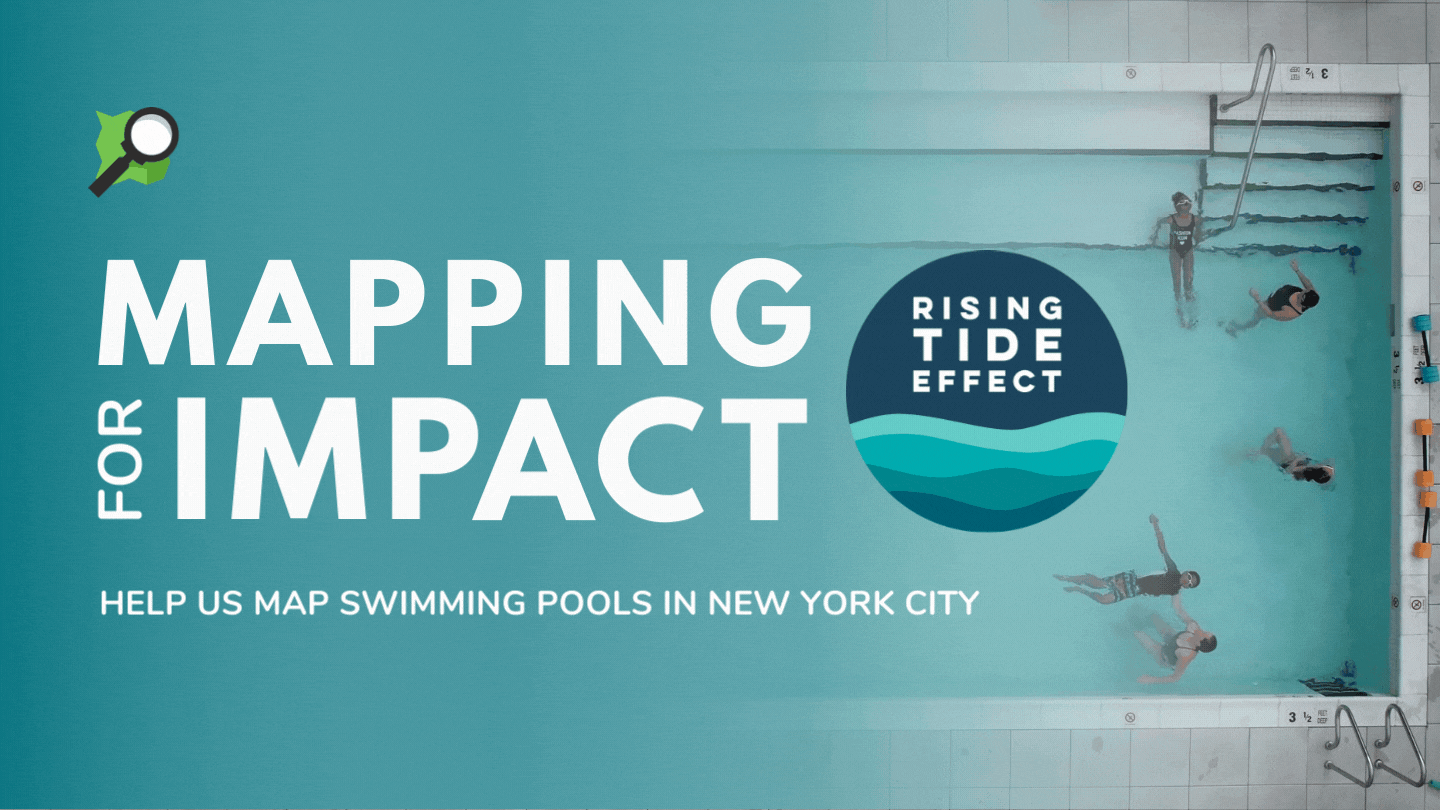 Join us for Mappy Hour
This month's Mappy Hour will focus on Outdoor Recreation. Join us on July 20 at 8pm ET register here.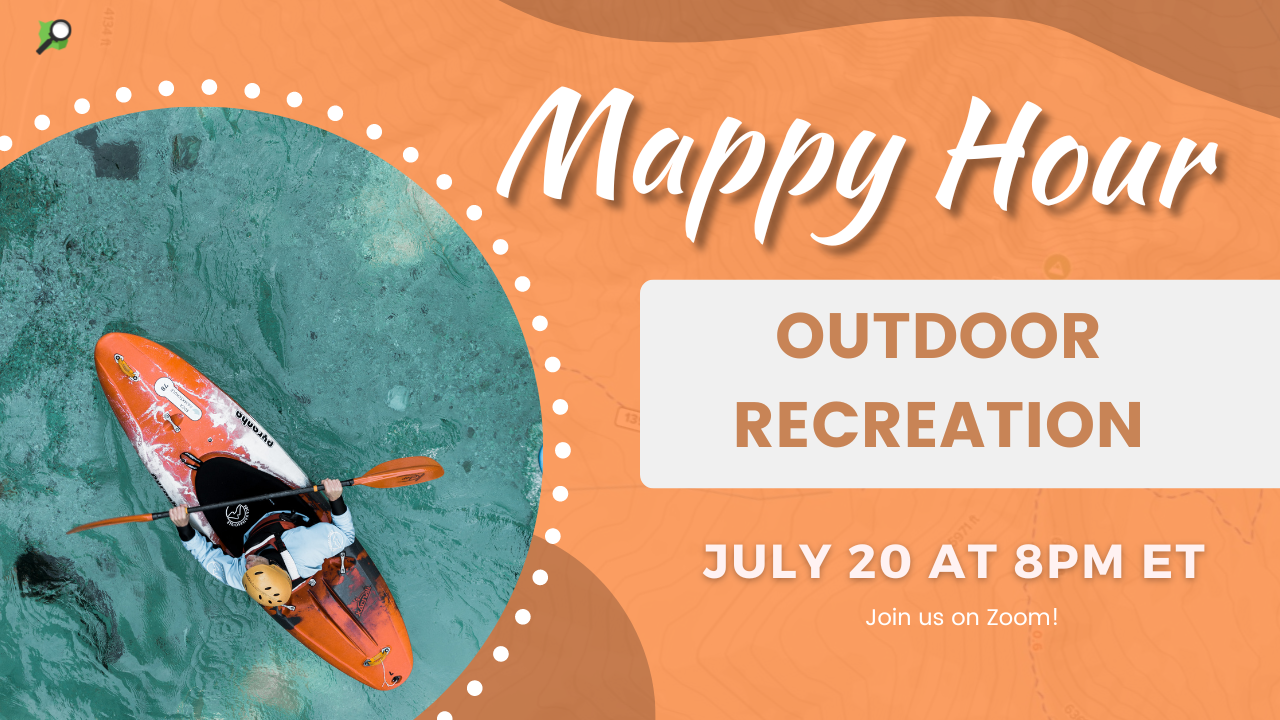 Are we missing any great resources, recommendations or tips on mapping for outdoor recreation? Email us at team@openstreetmap.us and we'll do our best to add your expertise here.