This is a guest blog post by the Maps@Meta Team to share news with the OpenStreetMap US community. Do you have a story to tell? OpenStreetMap US news or info to share? Message us and we'll work with you to craft a blog post to share with the community!
---
Meta's mapping team is excited to announce the public beta of Rapid v2.0 - our next generation OSM editor with enhanced datasets. As the OSM community continues to map more and more areas, editing these feature packed areas becomes challenging for tools. The Rapid development team took on this challenge and decided to re-build the core graphics engine from the ground up.  Let's take a look at what this might mean for improving how we map in the US.
With Rapid 2.0, we've not only improved the performance by an average of 5x, but also packed a ton of other features to increase the productivity and to allow mappers work faster and more confidently.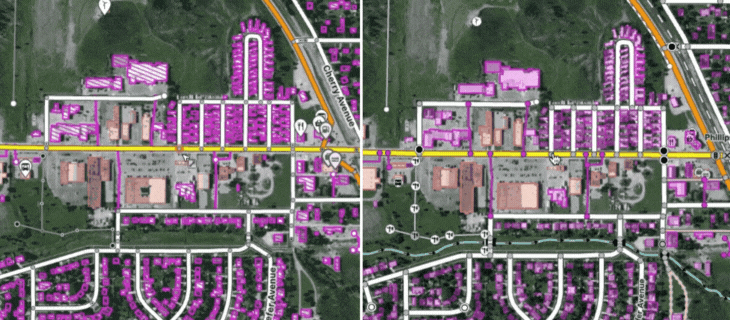 Editing Rapid City, South Dakota with v1.x (~3 frames per sec) vs v2.0 (>30 frames per sec)
Here is a list of our favorite features available in Rapid 2.0!
Rapid 2.0 can handle large amounts of data easily. People are adding sidewalks, addresses, buildings, and trees to OpenStreetMap, and Rapid 1.x struggled to keep up - not anymore!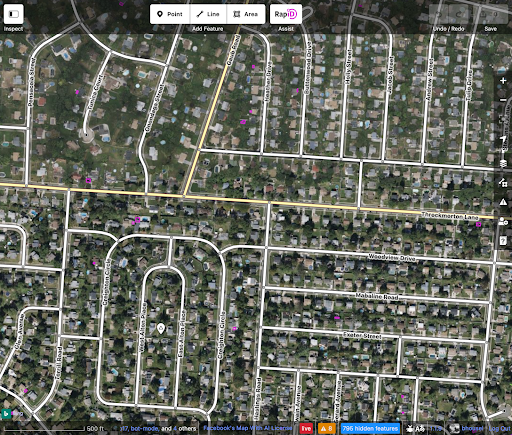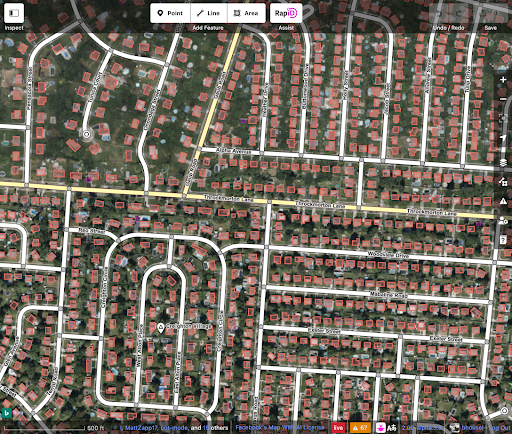 Old Bridge, New Jersey, USA -  Rapid 1.x hides 795 hidden features while Rapid 2.0 easily renders all buildings
Improved Labeling
We've reworked the code to greatly improve label placement, allowing for more labels and better user experience. Some of the improvements that we're really proud of are
Consistent Labeling for POI's regardless of whether they are mapped as points or polygons.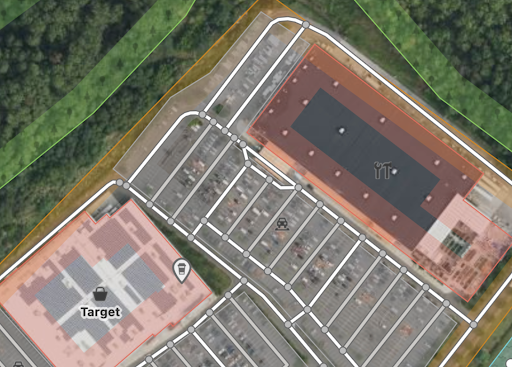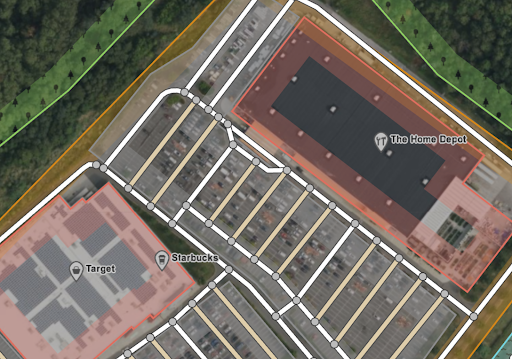 Watchung, New Jersey, USA - Inconsistent POI labeling in Rapid 1.x vs all POI's consistently labeling in Rapid 2.0
Labels around the perimeter of area features to add more context about the feature being edited.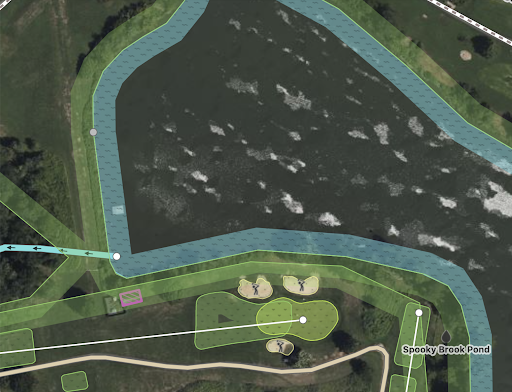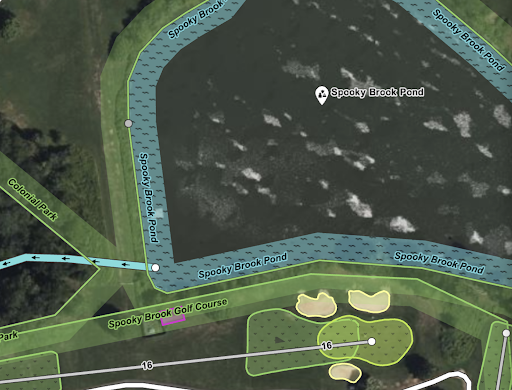 Franklin Township, NJ, USA - Area labels missing or misplaced with Rapid 1.x vs Areas labeled around edges in Rapid 2.0
More labels can appear in a scene, as we improved our renderer's ability to determine where there was room.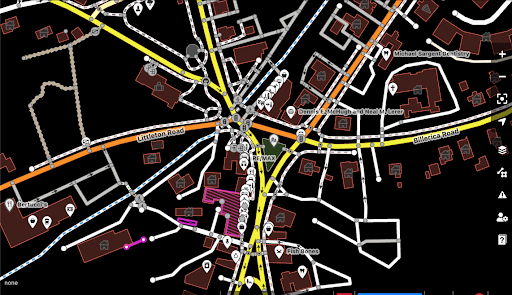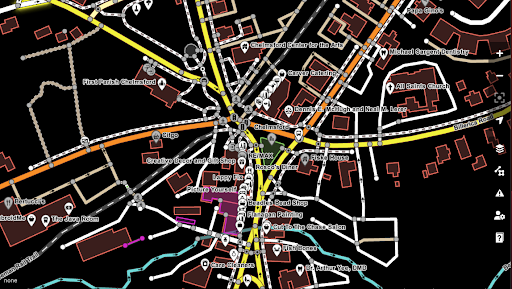 Chelmsford Center, Chelmsford, MA USA few labels show up in Rapid 1.x vs more labels in Rapid 2.0
Line labeling improvements
We also test more locations along lines and are able to place labels at multiple spots along features like roads, rivers, and railways. The Rapid 2.0 code can even avoid spots along the line that are too bendy to show a label.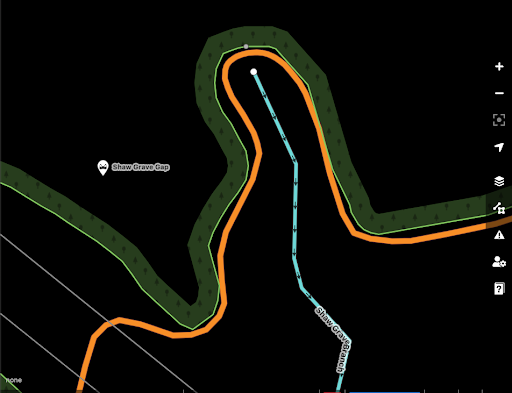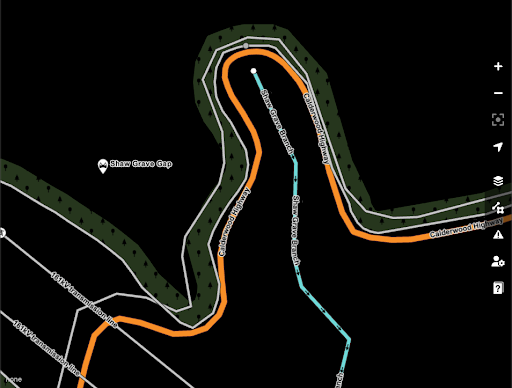 Shaw Grave Gap, US Highway 129 in the Great Smoky Mountains, Tennessee USA doesn't get any labels with Rapid v1.x, but now is labeled in multiple locations with Rapid 2.0.
Edit at lower zoom levels
Now that we can show more detail than ever before, we don't cut off editing at zoom 16 like we used to. This also means that editing at higher latitudes will display more of the map - no more feeling artificially zoomed in while editing buildings in Norway, Siberia, or Chile. 😀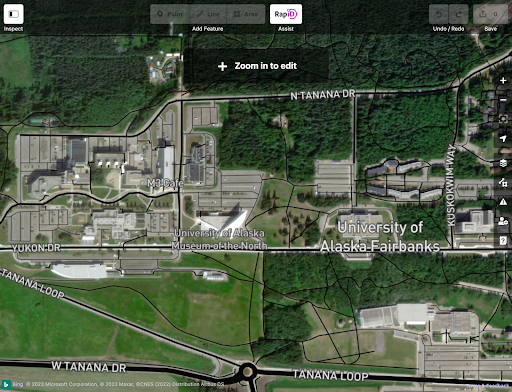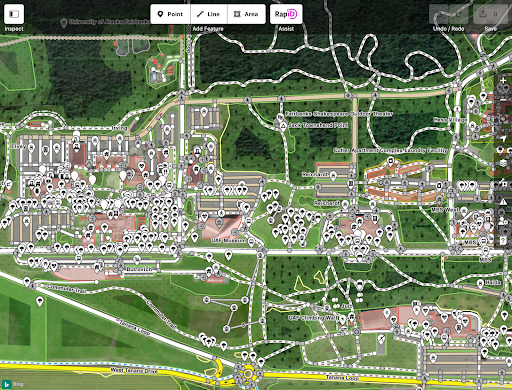 Fairbanks, Alaska, USA could not be edited at zoom 15 with Rapid 1.x vs editing at zoom 15 with Rapid 2.0
We would love to have the OSM community experience the Rapid 2.0 improvements first hand! The Rapid 2.0 public beta is available here. If you find bugs or have feedback please reach out: 
Happy Mapping!
The Maps@Meta team.
P.S. Check out the location of the header image in RapiD here!